Images and video of new Nokia Windows Phone handsets surface: leaked or faked?
26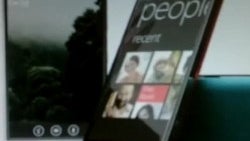 Are those the
upcoming Nokia Windows Phone handsets?
Hard to tell, but the video and images below sent to MyNokiaBlog from a tipster claiming to be a Microsoft insider (even though using an OVI email account) look very polished and professionally done. Sure, the video below mashes together seemingly new content with old marketing stuff, including some old Microsoft Office Labs footage. But while those could be manipulated images (likely taken from the video below), hands down to the artist, who could well defend a thesis on faking pictures in Photoshop.
When it comes to the design of the phones, they carry a
signature Nokia feel
– with the curvy shapes of the body and colorful looks. What's more, looking at the video promo, you can instantly notice the crafty hand that's produced it. It has a somewhat typical, international/corporate Nokia message, and could hardly convince us that it's fake. Or, it could always be that same skillful artist defending a thesis on faking videos this time! The clip ends with a cut from old Microsoft footage, which is puzzling as it seems unrelated, but oh well. It's also curious to see the compass denoting Nokia Maps which we have seen before, as well as the surprising presence of Ovi branding in the images, which was earlier ditched by the Finns.
So, what is it –
real or fake?
It's your opinion that matters in the comments below.