If you have an unlocked bootloader on your phone, Android Pay will now no longer work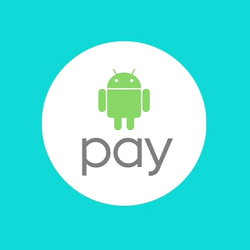 One of the highlights about Android is the near limitless freedom that you have to tinker and tweak the operating system as much as you so choose. Thanks to the world of unlocked bootloaders, root access, custom ROMs, etc., Android is capable of being customized in nearly every imaginable way possible. However, doing tweaking and customizing on this level can create for increased security risks. It's something that every Android enthusiast is well aware of, but it's something that Google has recently been cracking down on a lot more recently.
Previously with Android Pay, users who had rooted phones were not able to use Google's mobile payment solution. Following in the footsteps of that, Google has made the move to now block Android Pay access from devices that have unlocked bootloaders as well - even if they don't have root access.
Google didn't really go out of there way to make a big deal out of this new update, but we honestly don't blame them. The whole situation of unlocked bootloaders is certainly that of an interesting one, as the majority of Android users simply go through the act of unlocking it to get added features and customization options on their device. Even with that being the case though, there's no way around the fact that unlocked bootloaders do pose a threat in regards to security. Google is going to do whatever they can to bring as many banks onto the platform as possible, but if they continued to allow users to access the system with potentially compromised devices, they've got a lot more difficult of a case to make for themselves.
As frustrating as this news may be to some people, this doesn't mean that Google is now completely against tinkering with Android and trying to close down the OS from modders and developers. A spokesperson for the company
recently said that the Pixel phones
come with completely unlockable bootloaders and that they can easily be rooted. The open nature of Android is here to stay, but if you choose to mess with your device on that level, the fact of the matter is that you'll now longer be able to use Android Pay.
Frustrating? Yes. More secure? Definitely.