Ice Cream Sandwich installed on nearly 5% of Android devices
31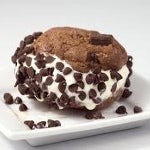 the version of Android used most is Android 2.3
with a 64.4% share. Breaking that down further, 63.9% of Android devices are powered by Android 2.3.3 through 2.3.7. The percentage of Android devices stuck on Froyo is 20.9% which indicates that many of those with a Android 2.2 device are not getting updates and are waiting for their contract to expire to upgrade to a newer model.
As for the numbers that everyone wants to hear about,
4.9% of Android devices are currently running on Android 4.0 or higher
. The exact distribution shows that 4.4% are powered by Android 4.0.3 and Android 4.0.4 while the remaining .5% covers Android 4.0 to Android 4.0.2. Amongst the older versions, a higher than you might have expected 5.5% are using a device with Android
2.1
aboard. Android 1.6 accounts for .7% of Android users and Android 1.5 makes up .3%. Obviously, the numbers for Android 4.0 will rise as more devices come out of the box with the latest version of Google's open source OS. Updates to currently used models will also bring up that number while reducing the share for Android 2.3. But
things are progressing slowly on the update front
, which is keeping penetration of Android 4.0 lower than it could have been.
The historical distribution chart shows how
apps designed to run on Android 2.3.3 or higher make up nearly 75% of all Android phones
, up sharply from less than 50% in November.
source:
AndroidDevelopers