ITUC says that "inhumane" employee conditions led to issue with the Samsung Galaxy Note 7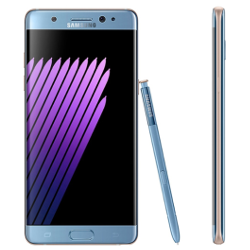 A leaked power point presentation made to Samsung executives back in 2012, presented different ways that the company could prevent labor unions from representing employees at Samsung. Discovered by the International Trade Union Confederation, the ITUC says that there is a direct relationship between the "inhumane" treatment of employees by Samsung and the explosions that forced two recalls of the
Samsung Galaxy Note 7
. Samsung has stopped production of the device, and reportedly the Note name will no longer be used in the future.
As we said, the presentation provides strategies that Samsung's management could employ to prevent labor unions from representing Samsung employees. In the power point presentation, Samsung management was told to treat employees as enemies and was given ways to dominate them. Management was also told to punish union leaders, isolate troublesome employees and create internal conflict, all in the name of keeping a union-free shop.
The ITUC says that "Inhumane conditions are rife" and that Samsung employees are overworked and underpaid. Some have to stand for 11 to 12 hours at a time and suffer physical and verbal abuse.
It is pretty hard to determine whether or not this adversarial culture between Samsung management and employees directly lead to the problems involving the Samsung Galaxy Note 7 as the ITUC seems to believe. But Samsung executives might step back and take a hard look at the dynamics of the company.
source:
TheRegister.co.uk