ITC rules in favor of RIM, finds Kodak's '218 patent invalid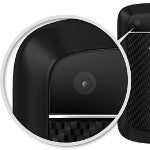 "RIM is pleased that both former ITC Chief Judge Luckern and ITC Judge Pender, and now the full Commission, have confirmed that the Kodak '218 patent is invalid. RIM respects the valid intellectual property rights of other companies, but will vigorously defend itself against improper claims."-

Barbara Parvis, RIM Vice President of Litigation
With all of the patent battles going on between Apple and Android manufacturers like Samsung, Motorola and HTC, it is almost refreshing to find a
patent fight involving other names
. Back on January 14th, 2010, Eastman Kodak, a company famous for its production of something called film (are we spelling that right?) had filed a complaint with the ITC claiming that RIM's camera-enabled products infringed on the Rochester N.Y. based imaging company's '218 patent (full number is
6,292,218 for an "electronic camera for initiating capture of still images while previewing motion images.")
On May 21st, Judge Thomas Pender reaffirmed the decision of the late Chief Judge Paul Luckern that Kodak's patent was invalid.
Kodak had requested that the full ITC commission rule on the suit and overturn the prior decision. Instead, the full commission agreed with the previous decision and ruled the '218 patent invalid. That gives RIM a legal victory. While the decision doesn't mean that the upcoming BlackBerry 10 OS will turn things around for the beleaguered manufacturer, perhaps it is one little sign that the
winds of change are beginning to blow in RIM's favor
.
source:
RIM
via
Crackberry
IRVING, TEXAS--(Marketwire - July 20, 2012) - Research In Motion Limited (RIM) (NASDAQ:RIMM)(TSX:RIM), a world leader in the mobile communications market, today learned that the U.S. International Trade Commission (ITC) has terminated its investigation after making a determination in favor of RIM that the only asserted claim of Kodak's U.S. Patent No. 6,292,218 for electronic cameras (Kodak's '218 patent) is invalid.

On January 14, 2010, Kodak filed a complaint with the ITC alleging that RIM's camera-enabled products infringe Kodak's '218 patent. On May 21, 2012 Judge Pender reaffirmed the earlier finding of then-presiding Chief Judge Luckern that Kodak's '218 patent is invalid. Kodak requested that the full Commission review and modify that finding, but instead the ITC made final the decision that the Kodak '218 patent is invalid.

"RIM is pleased that both former ITC Chief Judge Luckern and ITC Judge Pender, and now the full Commission, have confirmed that the Kodak '218 patent is invalid," said Barbara Parvis, RIM Vice President of Litigation. "RIM respects the valid intellectual property rights of other companies, but will vigorously defend itself against improper claims."

About Research In Motion

Research In Motion (RIM), a global leader in wireless innovation, revolutionized the mobile industry with the introduction of the BlackBerry® solution in 1999. Today, BlackBerry products and services are used by millions of customers around the world to stay connected to the people and content that matter most throughout their day. Founded in 1984 and based in Waterloo, Ontario, RIM operates offices in North America, Europe, Asia Pacific and Latin America. RIM is listed on the NASDAQ Stock Market (NASDAQ:RIMM) and the Toronto Stock Exchange (TSX:RIM). For more information, visit www.rim.com or www.blackberry.com.

Forward-looking statements in this news release are made pursuant to the "safe harbor" provisions of the U.S. Private Securities Litigation Reform Act of 1995 and applicable Canadian securities laws. When used herein, words such as "expect", "anticipate", "estimate", "may", "will", "should", "intend," "believe", and similar expressions, are intended to identify forward-looking statements. Forward-looking statements are based on estimates and assumptions made by RIM in light of its experience and its perception of historical trends, current conditions and expected future developments, as well as other factors that RIM believes are appropriate in the circumstances. Many factors could cause RIM's actual results, performance or achievements to differ materially from those expressed or implied by the forward-looking statements, including those described in the "Risk Factors" section of RIM's Annual Information Form, which is included in its Annual Report on Form 40-F (copies of which filings may be obtained at www.sedar.com or www.sec.gov). These factors should be considered carefully, and readers should not place undue reliance on RIM's forward-looking statements. RIM has no intention and undertakes no obligation to update or revise any forward-looking statements, whether as a result of new information, future events or otherwise, except as required by law.

The BlackBerry and RIM families of related marks, images and symbols are the exclusive properties and trademarks of Research In Motion Limited. RIM, Research In Motion and BlackBerry are registered with the U.S. Patent and Trademark Office and may be pending or registered in other countries. All other brands, product names, company names, trademarks and service marks are the properties of their respective owners. RIM assumes no obligations or liability and makes no representation, warranty, endorsement or guarantee in relation to any aspect of any third party products or services.