IHS: iPhone 7 cost to manufacture is higher than iPhone 6s, but profit margin still healthy
20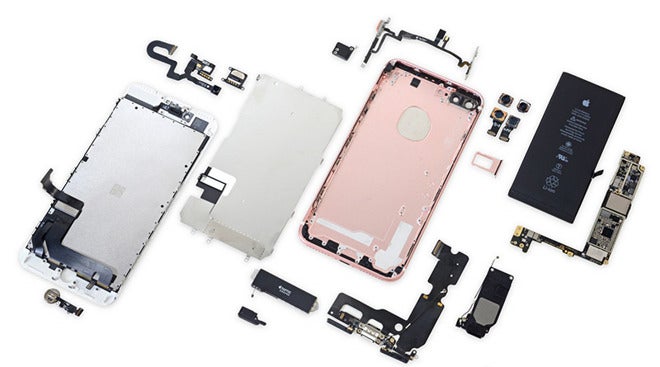 While we had an estimate for the
parts and manufacturing costs
that go into the making of an
iPhone 7
the other day, pegging the overall tag of $292 seemed quite high, given Apple's propensity to keep all new iPhones under $250, in order to enjoy a healthy margin when it tags on R&D and SG&A expenses.
Indeed, the IHS Markit research shop that is the granddaddy of build cost analysis, just released its estimate for the bulk price of the parts that go into an iPhone 7, and the cost to put them together, and came up with a $224.8 bill of materials (BOM) for the iPhone 7. This is just $13 (6%) higher than the BOM estimate for the
iPhone 6s
last year, despite that we have new components in the 7 like a capacitive home key and a revamped camera, but the repeat parts like the housing have also fallen in price for a year, so it all balances out in the end. The wide-color display is the costliest component at $43, against $52.5 for the iPhone 6s last year around that time. The baseband modem that covers a record number of LTE frequencies is $34, and the new A10 Fusion chipset and assorted circuitry come at $27 for the third place.
The iPhone 7 starts from $650 in the shop, but to the $225 BOM estimate we have to add research, marketing and various administrative expenses to arrive at the true cost of a unit for Apple. These are notoriously hard to estimate, though the chart below, coming from a reputable analyst, give us a good ballpark estimate of about 12% for both at the beginning of the year. Even if we are generous and peg the operational, research and engineering expenses to be 20% of the final iPhone price on top of BOM, that still leaves a hefty 40%+ margin for Apple from each iPhone 7 unit, not bad for a phone that will sell in the tens of millions in the next year or so.