IGNIS develops technology for 300ppi+ AMOLED displays with regular RGB matrix, someone has to actually make them
10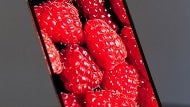 The Canadian researchers from IGNIS have developed a production method for AMOLED displays that allows them to break that elusive 300ppi pixel density barrier, and do it without the PenTile matrix arrangement used in phones like the Samsung Galaxy Nexus.
The company, however, does not have the manufacturing capabilities and is planning to license the tech to other manufacturers. Samsung is expected to
run the conveyor belts with similar HD Super AMOLED + displays
, or whatever they get named, in Q2 of next year.
IGNIS also has an alternative to the RGB pixel arrangement, called
HR pixel structure
, which, just like Samsung's PenTile, allows for >330ppi AMOLED displays with existing production methods for OLED evaporation. The new >300ppi AMOLED tech, however, seems to be a true RGB matrix, judging from the short press release below:
IGNIS has developed techniques to push the conventional manufacturing techniques to >300 ppi AMOLED with true RGB pixels. Also, it has developed pixel circuit and driving scheme to compensate for the non-uniformity and enhance the lifetime of such a high-ppi display.

These techniques can make AMOLED displays with similar resolution as IPS displays but with much better color quality, higher contrast ratio, and wider viewing angle.
How close is IGNIS's technology to what Samsung is working on we don't know, but it would be nice if some competition can be injected in the AMOLED fight, where Samsung is leading by leaps and bounds. IGNIS's moto is to make "
AMOLED displays look better, last longer and cost less
", and we are all for that.
source:
IGNIS
via
OLED-Display