IDEA Gold Awards bestowed on the Nokia Lumia 800 & 900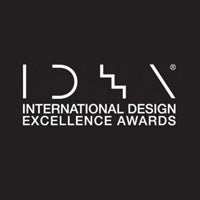 While Nokia's operating system choices are always the subject of much debate, one thing that we can all agree on is, when it comes to the physical design of its handsets, Nokia tends to knocks it out of the park. That has particularly been the case with its
Lumia 800
and 900.
While the
Nokia Lumia 900
took home 4 awards at CES this year, the duo were entered into this year's International Design Excellence Awards where, opposed to the other gadgetry it usually competes against at events like CES, the Lumia 800 and 900 went up against the best of the best designs in a large array of categories from all around the world.
The Lumia 800 and the 900 were among the gold award winners this year. They share that distinction with such other brilliant products as the LED Clear Bulb from Panasonic, the Paper Bottle by Ecologic Brands, and the Nike+ FuelBand.
Congratulations to Nokia. You have once again shown us what it looks like to be Beautifully Different. We hope to see you continue this tradition of magnificently designed products.