IBM patents a smartwatch that becomes a phone and a tablet
10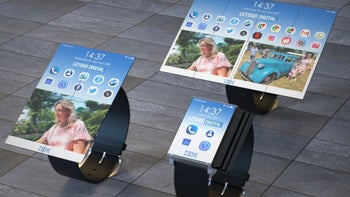 While we await the release of the
Samsung Galaxy Fold
and the
Huawei Mate X
,
there is
talk of Sony working on a phone with a retractable rolling display
. And Apple is reportedly working on a foldable iPad. Now IBM, a company that was once the biggest name in the tech world, has received a patent for its own foldable device with a different form factor. LetsGo Digital (via
Tom's Guide
) posted the actual patent from the USPTO. Titled "Variable display size for an electronic display device," the patent was originally applied for in 2016 and was issued to Big Blue last month.
The patent shows a rectangular shaped smartwatch that has a thicker than usual casing underneath the display. That's because the case contains a compartment holding seven additional display panels. Users would be able to unfold the display on the watch from one panel to two panels, four panels, or eight panels. Each panel measures 3-inches by 2-inches; completely unfolded the device creates a single tablet-sized screen measuring 12-inches by 8-inches.
When four panels are opened, the device goes from smartwatch mode to smartphone mode with the appropriate change in UI. Icons are larger and bigger images can be viewed. In this mode, the remaining four panels remain stacked and stored. When the last four panels are unfolded and all eight are in use, the device shifts into tablet mode and requires both hands to operate. The seams on the displays are said to be minimal. The device will have at least one speaker and will work with an optional mouse and physical keyboard.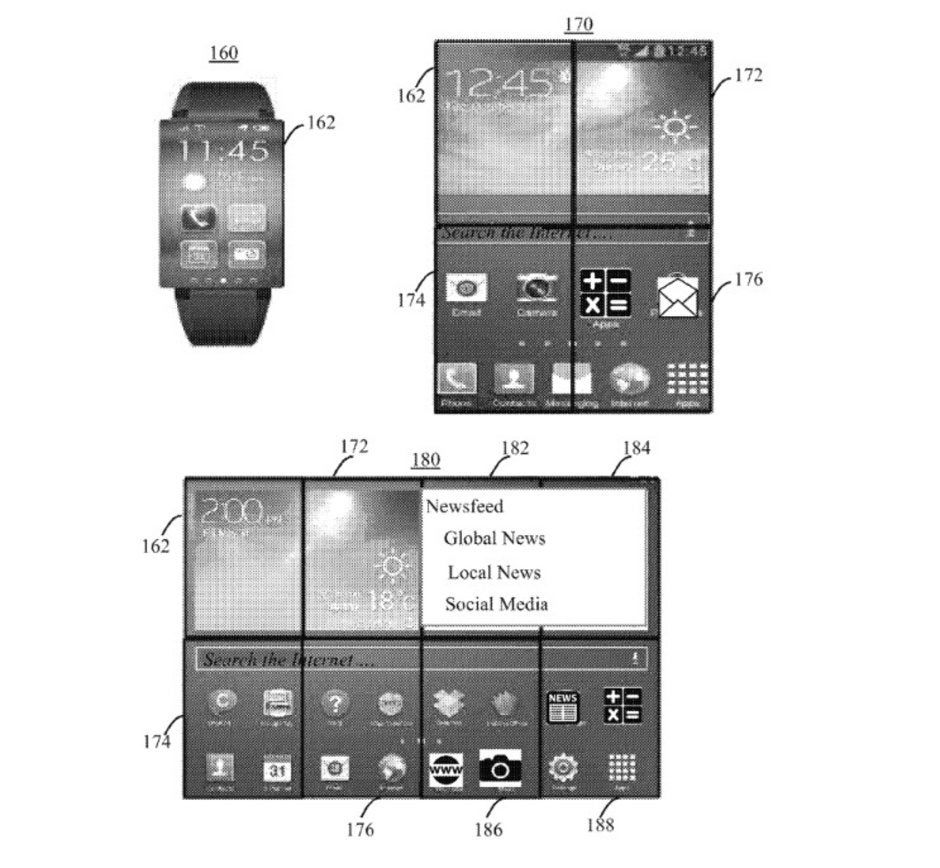 Illustrations from IBM's patent
IBM has been out of the consumer electronics business for sometime now, so it most likely would be interested in licensing the patent once the technology is available to mass produce such a product.