Hot rumor has Sony prepping a foldable phone with a retractable rolling display
11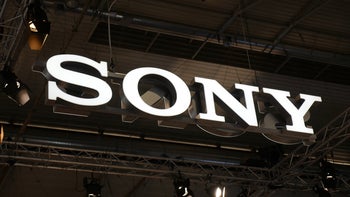 While other phone manufacturers developing their own foldables are watching Samsung and Huawei intently, a tweet from a tipster (via
MSPoweruser
) with the handle of Max J. says that Sony is also working on its own foldable device. According to the tweet, prototypes being built by the company are equipped with an LG Display, a camera with a 10x Zoom capability, and a 3220mAh battery. The latter seems a bit on the light side, but again, Sony is working on prototypes at the moment. For example, the mid-range Snapdragon 7250 SoC is being used on the test models although the foldable is expected to sport the Snapdragon 855 Mobile Platform and the Snapdragon X50 5G modem by the time it is ready to go on sale to consumers. Yes, Sony's foldable will support 5G connectivity.
Sony's foldable will apparently have a retractable roll-out display

Unlike the Galaxy Fold or Mate X, the tweet notes that Sony's foldable will use a Nautilus design. This means that it could use the retractable roll-out form factor similar to what
Samsung included in illustrations for a patent it recently received
. And back in 2016, Samsung also put a prototype rollable OLED screen on display. The patent mentioned using rails to help a user expand a smartphone display by pulling on both sides of the device. This would turn a smartphone into a tablet. Assuming that there are no setbacks, the tipster notes that Sony's foldable could launch in late December 2019, or early next year.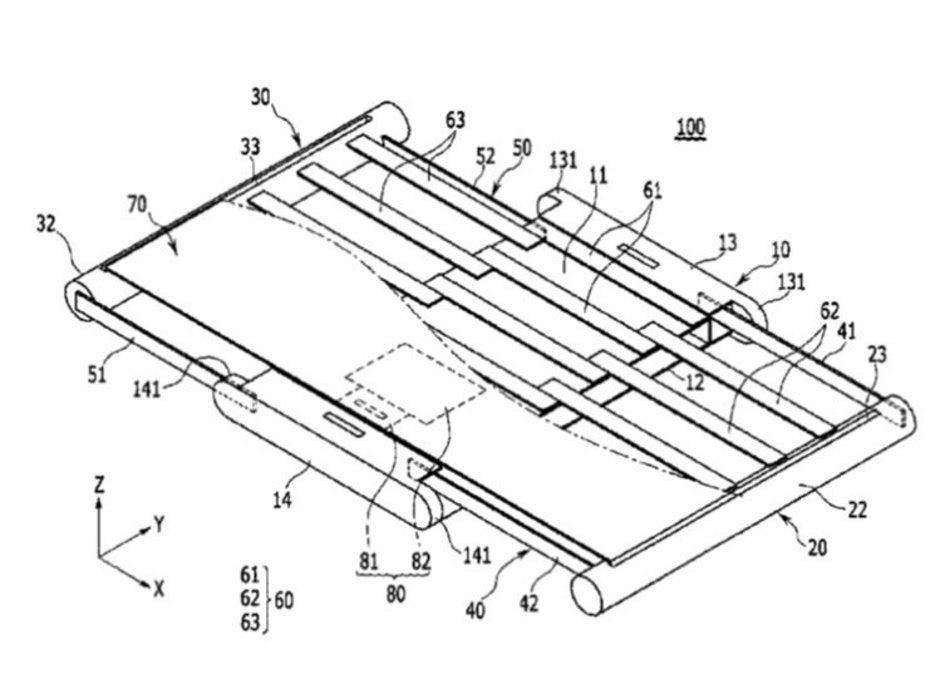 An image from Samsung's patent for a foldable phone using a rollable display
Any type of retractable rollable phone would have to deal with debris and dust. As Samsung found out with the Galaxy Fold, all it takes is a little piece of foreign material to get sucked in through an opening and there could be problems. One influencer found a bulge on the internal screen of his Galaxy Fold review unit after debris was sucked into the device through an opening in the hinge. Samsung has reportedly reduced the size of that gap to prevent it from happening again.
To show that it is starting over from scratch, Sony named its flagship model this year the Xperia 1 and is using a more cinematic friendly 21:9 aspect ratio. That makes the screen thin and wide and those viewing streamed content in landscape mode will notice a superior viewing experience. The 6.5-inch AMOLED display carries a resolution of 1644 x 3840 pixels and provides a whopping 643 ppi pixel density.
Producing a foldable device now would seem strange for a company that is bleeding red ink from its mobile division, but this is a business that Sony really wants to succeed in. As a result, if this leak is legit, the company is pulling out all of the stops to make a mark in the industry.

Recommended Stories