HzO extreme water protection is at CTIA 2012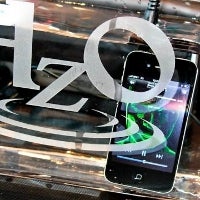 With the Galaxy S III and heaps of other high-end devices launching recently, you might want to have the best protection for your dear smartphone. And with off-contract prices hitting over $600 easily, there's a lot to protect. And HzO delivers protection against one of the most dangareous hazards - water. We've seen the
HzO WaterBlock
technology back at CES and it impresses as it easily repels water from water and humidity using a mixture of advanced materials. Now, it's at CTIA and it's getting one step closer to arriving on real products.
What makes HzO's technology different from others is that it doesn't simply lay an outside coating on top of a device, but protects it from the inside out. This goes on to even protect against full water immersion. Earlier at CES, HzO was repeatedly dropping a protected iPhone into an aquarium to show off how potent is its technology.
The company hopes to sign a big manufacturer so users have waterproof phones "next season." We can only hope and take a look back at the demonstration.