Humor: The Holy Grail – longer battery life
12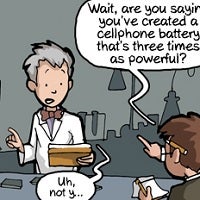 This is actually something that is rarer than a OnePlus One, truly groundbreaking battery technology that will give smartphones a chance at life that does not require daily charging.
A few days ago, there was news about the "
next generation
" of battery cells, and of course, there is the potential that we could see two-to-three-times battery efficiency in our trusty gadgets.
This is the latest in what is a
periodic series
of potential
breakthroughs
of possibly finding the Holy Grail of smartphone battery life. Aside from OS optimizations, CPU efficiencies, and battery cases, the perception is that there has been remarkably little advancements in battery technology (other than them
getting bigger
).
So, whenever someone announces a possibly breakthrough in battery tech, the media tends to jump all over it and get all excited, including us because, well, we are fans of exceptional battery life on our smartphones and tablets. Of course, with some announcements come a certain amount of hype too.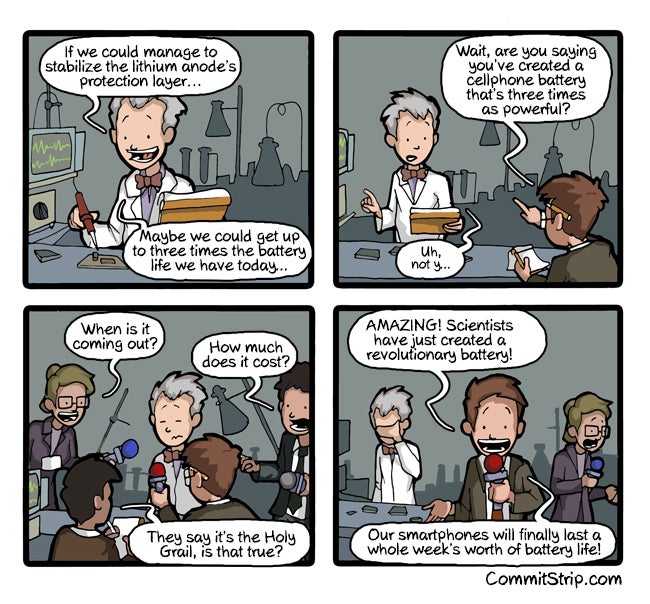 source:
CommitStrip.com