Humor: A diagnostic guide to Apple Watch related emotional illnesses
37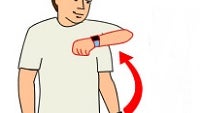 The
Apple Watch
is still new, and while some analysts have dialed sales forecasts down a bit, no one has any doubt about the success of Apple's wearable against a growing competitive landscape.
The jokesters at
The Joy of Tech
have a humoristic, and perhaps realistic, prediction for the dedicated masses that flocked to acquire the new Apple Watch:
A Field Guide to Apple Watch Neuroses
.
For those that don't know, a neurosis is a medical classification of an emotional illness in which a person experiences strong feelings of fear or worry. It is a less distorted perception of reality than a diagnosis of a psychosis like schizophrenia might carry (we know you fan boys are lining up to hammer it out, so why not pour fuel on the inevitable fire?).
When you think about it, back in the day when BlackBerry was the "must have" device, it too could be accounted for various mental perceptions (hence how they came to be called "crackberrys" or "digial heroin" delivery devices), like always seeing that LED notification light blinking out of the corner of your eye, or hearing ghosts of the "lightning" notification sound – laugh all you want, BlackBerry owners know what we're talking about.
Nitrozac and Snaggy at
The Joy of Tech
put together a handy and humorous guide to identifying conditions we are sure to see, especially in markets where Apple hold considerable market share, like the United States and Japan. A couple of our favorites include, Compulsive Wrist-lifting Disorder (the inability to stop lifting your wrist to activate your watch), and Pneuma-Taphobia (phantom haptic taps and alerts).
Be on the lookout for Rapidly-Cycling Bipolar Disorder (love the watch, hate the watch mood swings), and Pricey-Apple-Watch-Band Post-Purchase Depression (self-explanatory) as those could be linked to other anxieties such as Anger Disorder Type A (rage against those that don't notice your watch) or Apple Watch Separation Anxiety (the watch is recharging, thus not on your wrist).
Untreated conditions could lead to guilt and attention seeking syndromes, as well as frustrations while waiting for your "killer app" to come to the Apple Watch.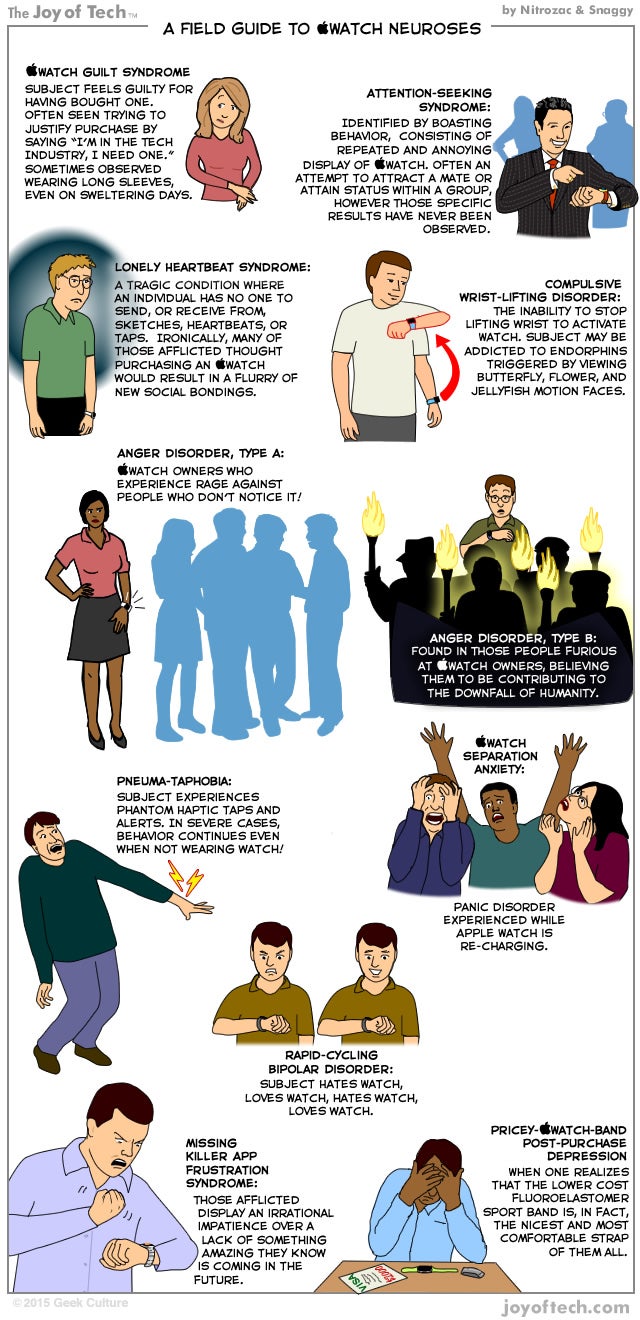 source:
The Joy of Tech