Hulu whittles down the number of suitors to three
3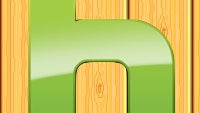 Online video site Hulu, which has a strong mobile presence, is about to get bought out and the number of suitors has dropped down
to three
. Even though Yahoo has recently
spent a lot of money buying Tumblr
, and
did make a bid to buy Hulu early in the process,
Marissa Mayer's checkbook appears to be closed as far as Hulu is concerned. Those with knowledge of what is going on in Hulu's boardroom, say that Guggenheim Partners is no longer in the running after submitting a $1 billion bid. The bid also included a deal for programming rights covering five years. But Hulu's owners, Disney, Comcast and Fox, told Guggenheim that it is no longer being considered as a potential buyer.
The two groups left in the bidding that want to buy the entire company are
DirecTV
and a partnership made up of
AT&T
and
Peter Chernin
. Time Warner is interested in buying a minority stake in Hulu. One report suggests that Hulu will reach a final decision by the end of this week. It is understood that each bidder has its own reason for wanting to do this deal. For AT&T it is a way to expand its mobile and streaming video service while DirecTV could be interested in bundling its television content service with Hulu. DirecTV could also use Hulu to distribute programming to those who can't afford a hefty cable bill, but can pay the $8.99 monthly for Hulu Plus. There is a free ad-supported version of Hulu that has a smaller inventory of programming available.
Hulu's owners are selling because they cannot agree on the direction in which the service should be taken. Disney was favoring the ad-supported free service to consumers while Rupert Murdoch and Fox wanted to focus on the subscription model. So far, Hulu has 4 million paid subscribers. The ad supported side of the business is making money but is growing slowly. The subscription model is losing money. Overall, the company is bleeding red ink even though it had revenue of $700 million last year. Part of the problem is competition. Netflix is a heavily marketed competitor although its television listings are older and much less relevant than the shows available on Hulu Plus.
source:
WSJ
,
AllThingsD