Hulu Plus on the way to Windows Phone 8
14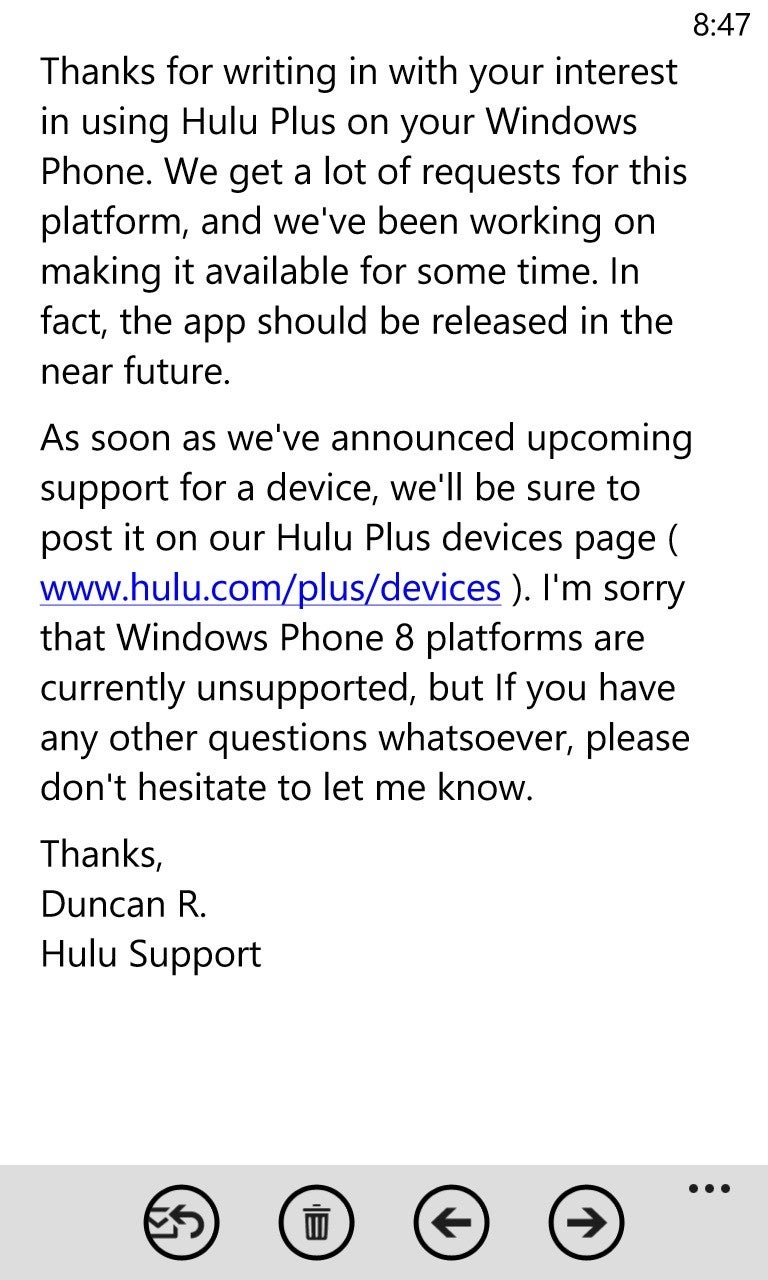 Video-on-demand service Hulu has been developing a Windows Phone application for some time and if a message received by a Windows Phone user is to be believed, the app should be "released in the near future."
Hulu offers a basic ad-supported service and a $7.99 semi-ad-free subscription service and has apps for Android and iOS available. Windows Phone has been Hulu free while desktop computers can obviously stream video.
Hulu Plus does include some advertising, a necessary evil given the license fees that need to be paid for some TV programs. However, the service is popular because the content is current. While Windows Phone does not command a huge slice of the mobile subscriber base, Hulu has apparently been receiving a lot of requests to support the platform.
A user shared an image of a response to a request for information about supporting Windows Phone and it was quite encouraging.
"We get a lot of requests for this platform, and we've been working on making it available for some time. In fact, the app should be released in the near future."
The cynics out there will immediately point out that "the near future" is the same is "coming soon" and other promises of an as-yet-undefined time in the future. However, Hulu supports a lot of devices and platforms, including Windows 8 and the Xbox 360 along with dozens of other devices, so the prospect of seeing a Hulu Plus mobile app for Windows Phone is not such a stretch.
However, as to when we may see such an app is anyone's guess for now.
source:
Reddit
via
WP7 Connect