Hulu Plus app for Windows Phone brings support for Kids Corner
1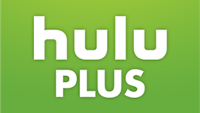 The Hulu Plus app for Windows Phone 8 has been updated and now includes
support for Kids Corner
. This is a feature that gives your kids their own place to play on your phone while at the same time, prevents them from accessing your applications. The last thing you need when lending your phone to your child is for him to accidentally text your boss (under your username, of course) and call him a doo-doo head. Kid's Corner provides your bundle of joy with his or her own launcher.
The Hulu Plus update will now allow your angelic little tyke to view ad free content such as Sponge Bob Squarepants or iCarly. Besides the Kid's Corner support, the update does add some new grown up features such as the ability to pin your favorite television show to the start screen. And installing the latest version of the app also allows you to share shows and videos with your pals. Finally, as always, the update acts like Raid and kills bugs dead while making performance improvements to the app.
If you're not familiar with Hulu Plus, this is an app that brings you all of your favorite television shows including current shows like Hell's Kitchen, Community and Glee, and lets you watch hits from the past like Lost. The price is $7.99 a month which includes limited advertising.
source:
HuluPlus
via
WMPoweruser