Huawei's strong Q2 stymies both Apple and Samsung in the global smartphone market
17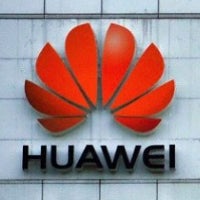 While Apple shipped more iPhones for the second quarter of 2014 than it shipped a year earlier, and Samsung shipped fewer smartphones than it did in the same quarter last year, neither company was the big story in the period. According to IDC's latest breakdown of smartphone vendors' global marketshare, a pair of Chinese firms made the most noise in the April through June period.
Samsung remained on top, shipping 74.3 million smartphones for Q2 2014. That was a 3 million unit decline from last year's second quarter. The 3.9% decline left the Korean company with a 25.2% share of the global smartphone market, down from 32.3% last year. Its chief rival, Apple, saw its shipping volume for the second quarter increase from 31.2 million to 35.1 million. Despite the gain of 12.4% year-over-year, Apple still saw its market share decline from 13% to 11.9%.
The reason that Apple can increase shipments and still lose market share, has to do with the great quarters for Huawei and Lenovo. Huawei finished third with shipments of 20.3 million units, up a staggering 95% from the 10.4 million shipped in 2013. For the first half,
the company increased its smartphone shipments by 62%
. Huawei now has 6.9% of the market, up from the 4.3% it had last year. Lenovo was fourth after increasing its shipments by over 38% in the period, from 11.4 million to 15.8 million. The company now has a
5.4
% slice of the global smartphone pie.
In fifth place was LG. With a better than 19% year-over-year gain in shipments, LG had 14.5 million intelligent handsets in transit for the second quarter, up from the 12.1 million it shipped in 2013. At 4.9%, its market share was virtually flat with the 5% it owned last year.
Overall, 295.3 million smartphones were shipped in the April through June period. That is a 23.1% gain from the 240 million shipped last year.
source:
IDC
via
ZDNet