Huawei to launch Android-based phone in 2009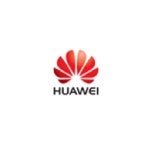 Known across the UK for their broadband modem technology, Chinese manufacturer Huawei plans to expand upon their Windows Mobile smartphone offering and launch an Android-based device in the first half of 2009, along with a Symbian-powered unit.
Perhaps the best way to describe their delayed entry into the market comes from James Chen, Huawei's director of marketing for the company's terminals division,who said: "Huawei has had a late take-off in smartphones, but ourfocus on customization means we can still take the lead and achieve ourtargets." The company will offer the phones as own-label options for operators, rather than under the Huawei brand name.
source:
Pocket-Lint