Huawei teases its next product for a September 4 reveal, 2K 6-inch screen and octa-core CPU rumored
7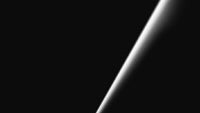 Huawei is teasing something for the fourth of September in a stark black and white invitation that features a prominent "7" as its centerpiece, modelled with an unannounced device's contour. According to our collegues from far away at MyDrivers, the device in question is the Huawei Ascend Mate 7 or D7.
While we're all waiting for the Huawei Ascend Mate 3, it seems the Chinese giant has acted on its plans to merge the Mate and D-series into one, turning the phablet into its flagship smartphone product. Thus, the upcoming device will be either the Huawei Ascend D3, Huawei Mate 7, or Ascend D7. If the phone appears as any of the latter, we honestly have no clue what could have caused the number jump. Allegedly, it's because the phone will be better than both the iPhone 6 and the Samsung Galaxy S6, and this approach
"had people shocked"
within the company.
Is Huawei going a bit ahead of themselves? We'll see soon enough.
It's no secret
that we're talking of a very exciting device. Allegedly, the phablet will have a 6-inch display and it will be available in two versions - one with a 1080p screen resolution and 2GB of RAM, and one with a 1440p (QHD) resolution screen and 3GB of RAM. They could be powered by an improved version of Huawei's Kirin 920 octa-core processor. Meanwhile, the design is similar to HTC's One Max, although you wouldn't mistake the two for the same phablet.
So, fourth of September it is! Weigh in with your thoughts below.