Huawei allegedly reduces its 2016 smartphone sales target by 20 million units
9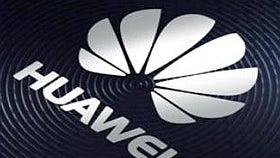 In a time when most of the top smartphone makers are losing market share to local, cheaper brands Huawei has
plans for world domination
. Despite its big plans, however, if a new report from China is to be believed, Huawei has reduced its smartphone sales target for 2016 by 20 million units.
Back in 2015, Huawei was able to sell 106 million smartphones globally. For 2016, Huawei originally aimed to sell 140 million smartphones, but it looks like this may have been an overly optimistic goal. Allegedly, Huawei now plans to sell about 120 million smartphones by the end of the year. That would be good enough for a 13% growth YoY, but not as impressive as Huawei's initial plans to see its smartphone shipments growing by 30% in 2016.
Interestingly, some analysts believe that Huawei's newfound accent on the mid-range and high-end segments of the market is one of the main reasons behind Huawei's inability to reach its 2016 shipments goal. Simply put, smartphone customers find that Huawei's current-generation smartphones are too pricey.
The situation seems a bit ironic given that Huawei's ascension in the smartphone market has been based on the company's ability to create affordable but well-specced phones. However, a shift towards the upper segment of the price range, which is where most of the profit is to be found, is likely to generate more money for the manufacturer, the ultimate goal of any corporation.
According to Huawei's own numbers, the company has already sold 2.9 Huawei P9 and P9 Plus units, with the new flagships performing 130% better than last year's P8.
Just yesterday, we've learned that Huawei is working on an overhauled version of EMUI that would be better suited for Western markets. Allegedly, EMUI 5 will land at some point this fall, which is also when some previous rumors have claimed that the P9 series will reach the US market.