Huawei P8 unboxing
32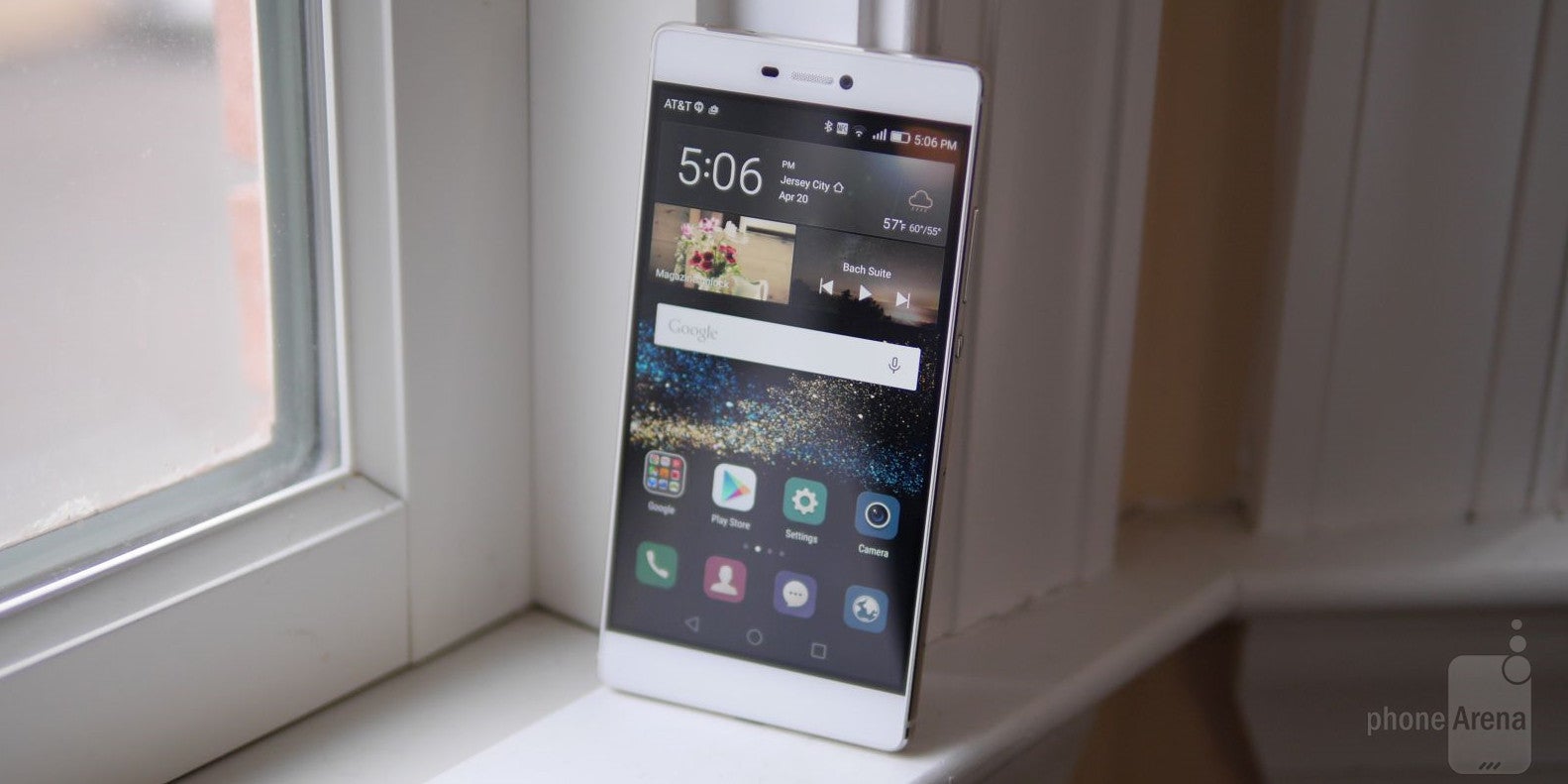 Things are still relatively cool for the most part, considering we've just recently entered spring, but boy are things heating up in the smartphone world. Already, we've been treated to several notable flagships in the space this year, such as the
Samsung Galaxy S6
and the
HTC One M9
, so we're dying to see what else is on the horizon. Next up on the list, though, is none other than the
Huawei P8
, which was
announced last week
in the UK. Going off the momentum from the event, we've recently secured our hands on a final edition of the handset.
There's no denying that Huawei approaches the packaging with a minimalist form, evident by its compact size and all-black look. Sure, we have the UPC sticker on the back, P8 name on the front, and Huawei's signature logos on its sides, but for the most part, we can agree it's very discrete looking. Removing the outer paper cover, it reveals that the entire thing is indeed a sturdy plastic box – where the front panel is removed to expose the phone.
Instead of being exposed to the front view of the P8, we're given a side profile view, which is compelling because it makes a bold statement right from the onset. In fact, the phone is notable for its uniform, all-metal design – measuring at a
thinness of 6.4mm
, which edges out the iPhone 6 and Galaxy S6. Tucked nearby the phone, there's a separate paper compartment that accommodates the included accessories. In this particular case, the set includes a SIM removal too, power adapter, microUSB port, and stereo headphones that look eerily similar to Apple's earpods.
What's most striking looking at the phone for the first time is its incredible, premium design. Needless to say, the premium aesthetics are commendable, but Huawei is able to do something that many of its competitors fail to accomplish – and that's to deliver a uniformly flush surface with the rear casing! Unlike recent flagships like the iPhone 6, HTC One M9, and Samsung Galaxy S6, the Huawei P8's camera lens is flush. Meaning, there's no hump whatsoever to it.
If you're curious to know about the specs, here's what this beauty has to offer.
Platform: Android 5.0 Lollipop with EMUI 3.1
Screen: 5.2" 1080 x 1920-pixel Full HD display
Dimensions: 144.9 x 72.1 x 6.4mm, weight 144g
System chip: HiSilicon Kirin 930 chip with octa-core CPU (4x Cortex A53 @ 2GHz, 4x A53 @ 1.5GHz)
RAM: 3GB
Internal storage: 16GB
Main camera: 13-megapixel main cam with OIS, RBGW sensor, f/2.0 lens
Front cam: 8-megapixel
Battery: 2680mAh
Just from a cursory handling, the Huawei P8 seems like a admirable smartphone, but it's going to need a lot more than good looks to stand apart from the crop. From a specs point of view, it's really not a beast in the landscape, as many smartphones already have eclipsed its screen resolution. Regardless, though, it just needs to be a GOOD working phone in all the key areas to make it a solid effort that won't get lost amidst what's currently out right now. In the meantime, we'll be test driving out this thing for the next few days to see how it handles!