These new Huawei P30 Pro camera details make us tremble with anticipation
15
Exciting new details about the camera of the upcoming Huawei P30 Pro have just popped up on
Twitter
, revealing very intriguing tidbits of information. From the looks of it, Chinese giant Huawei might have another really intriguing phone in the pipeline after it somewhat stole Samsung's thunder with its own foldable Mate X.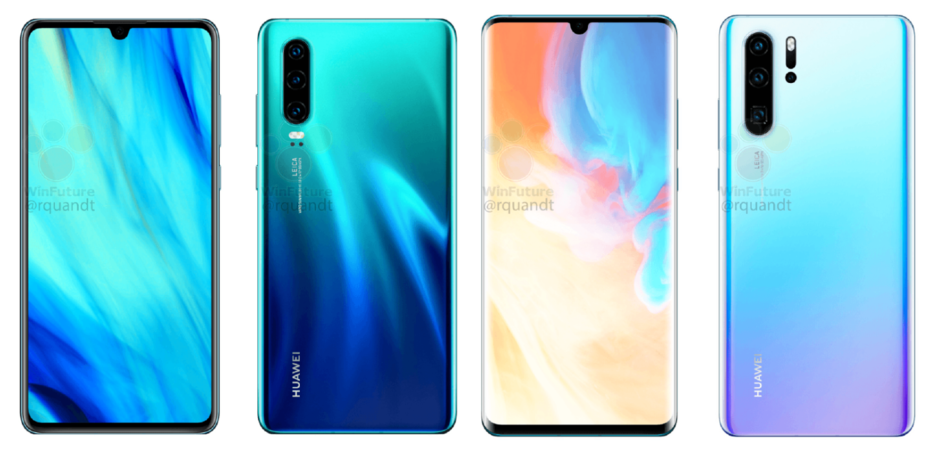 Super-long zoom that will get you close
According to the most recent buzz, the Huawei P30 Pro will feature a camera that will really stand out when the lights go out. The phone will have a nifty 40MP Super Spectrum camera at its disposal, which will feature a quad Bayer RYYB filter mosaic. Comprising red, yellow, yellow, and blue pixels, this array is quite different from the regular RGB array that most phone cameras use these days. Supposedly, this array will allow for exceptional low-light performance of the camera while retaining the natural colors.
We've known for a while that the Huawei P30 Pro will likely utilize a very functional camera setup, consisting of a 20MP F/2.2 wide-angle camera, a 40MP F/1.6 regular snapper, and a 8MP F/3.4 periscope-like zoom lens. We are learning today that a ToF (Time of Flight) sensor for depth-perception, which can be used to map your surroundings in 3D. The wide-angle sensor will have a 120-degree field of view, whereas the 8MP periscope camera will allow for a 7.8x optical zoom. Digitally, however, the P30 Pro would be capable of achieving both 10x hybrid and 50x digital zoom. However, doing that will most certainly incur an exponential loss of image quality compared to zooming optically on your subject.
Here's a little sneak peek of what the camera system will be capable of:
This is hardly all that's new though. The rumor mill says the maximum ISO of the device will be 409600, which is a ridiculously-high light sensitivity. However, such a high ISO usually produces images that are hardly usable.


Excellent hardware setup

Aside from having this intriguing camera setup, the Huawei P30 Pro will also boast quite the hardware setup. The phone is expected to feature a 6.5-inch OLED display with an in-display fingerprint scanner (just like the Huawei Mate 20 Pro), while a 7nm Kirin 980 will most likely be responsible for the hard work in the backstage. Joined by some 8GB of RAM and 128/256/512GB of storage, the P30 Pro will also feature a sizeable 4,200mAh battery to keep all the lights up. Both wireless and reverse wireless charging will be making an appearance as well. A 32MP selfie camera will be nestled into the dew-drop notch up front. Overall, the phone sounds like a worthy improvement to last year's P20 Pro.




It seems that the regular P30 will only get a 3x optical zoom and be devoid of a ToF camera. It's also set to feature a smaller display and battery, as well as slower charging, but on the upside, it should come along with a 3.5mm audio jack, an IR blaster, and a lower price tag. It would also lack the wireless and reverse wireless charging capabilities of the Huawei P30 Pro. The selfie camera will be the same 32MP unit found on the P30 Pro.




Judging from the leaked renders, both devices will likely be available in a slew of colors - black, red, twilight, and aurora. Prices will start at EUR749 for the 128GB version of the P30 to EUR999 for the 128GB on the P30 Pro. The 256GB variation of the latter will likely command an EUR1,099 price tag.
As a reminder, Huawei will be announcing the Huawei P30 and P30 Pro on March 26 in Paris. We will be tuning in to watch the show, and hopefully you will join us!
Any thoughts on the camera setup?