The Huawei P30 Pro is missing two key camera features, here's why
18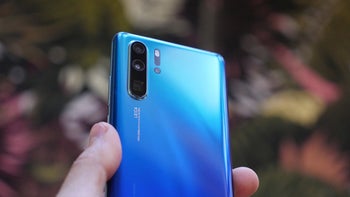 The Huawei P30 Pro – like the P20 Pro and Mate 20 Pro that precede it – is arguably one of the best camera phones out there thanks to its updated sensors, impressive low light performance, and advanced zoom capabilities. Despite this, there are still some missing features and Huawei recently
explained why
.
During an interview with multiple news publications, the smartphone giant was asked about the
Huawei P30 Pro
's lack of support for 4K video recording at 60fps (frames per second). In defense of its decision, the company argued that the benefits of 4K video "can only be seen on a very large screen" and, as a result, it "makes little sense" to add the recording option to its smartphones. Huawei also pointed out that the format occupies a lot of memory, which is why it recommends filming in Full-HD video – 4K video can still be filmed at 30fps.
Attention was also called to the fact that the 32-megapixel selfie camera found on the
Huawei P30
and P30 Pro doesn't support autofocus, a feature which is often present on rival devices. To this, Huawei said that using "the best sensor possible" is "more important" than using the one with the most features and that autofocus isn't required for the front camera because the majority of selfies are taken from "a fixed position." Huawei also revealed that autofocus support would have made the notch quite a bit bigger, something the company wasn't willing to accept.
While it could be argued that other manufacturers have failed to make any major advancements over the past year in the camera department, Huawei has continued to develop its technology and often compares its own smartphones to rival ones on stage during its presentations. The company was asked about this practice during the interview and whether it's still necessary, but Huawei believes many people still don't know that their "camera is the best," hence its frequent comparisons.