Huawei Nexus may offer up to 128GB of storage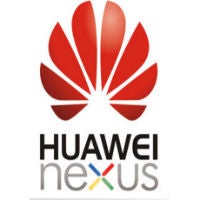 We finally have a date and time when Google is
expected to announce
the new Nexus devices for the year (September 29th at 1pm PST, if you missed that news), and we're getting a clearer picture on what to expect from the new Huawei Nexus 6P (if the latest
naming rumors
are true). The newest bit of rumor is that the Huawei Nexus will be going where no Nexus has gone before in terms of internal storage.
According to a new report, the Huawei Nexus will be the first Nexus to be offered with an option of 128GB of storage. If the rumors bear out, that means the Nexus 6P will have options of 32GB, 64GB, and 128GB of storage. Unfortunately, there is no word on how much these tiers will cost. Last year's Nexus 6 cost an extra $50 when going from the 32GB to the 64GB model, but the Nexus 9 had an $80 premium for the same storage options.
It would seem reasonable to assume that there will not be any expandable storage options for the Nexus 6P, because Google would rather people use cloud services than expanded local storage. Previous rumors have pegged the LG Nexus 5X at having just 16GB and 32GB storage options, but it also looks like the Nexus 5X may be a more budget friendly choice all around.