Huawei, Microsoft talk patents
3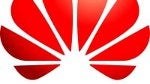 When you are a young up and coming company, when do you know that you are starting to get noticed by the big boys?
Huawei
is finding that out as they have entered talks in regard to licensing patents that are property of Microsoft.
Huawei has made several Android smartphones and tablets recently. Once a deal is made regarding Microsoft's patents that the Huawei devices use, they will join a list of big name manufacturers that are already throwing money in Microsoft's direction.
Microsoft already collects royalties
from Samsung and HTC every time an Android device with their branding gets sold. That's not a bad setup for them considering Google's Android operating system is their main competition along with iOS.
Huawei's Chief of Marketing Victor Xu believes that they are in a good position in their talks with Microsoft. According to Xu,
Huawei respect other companies intellectual properties
. That is a solid stance to take when other companies are suing the pants off each other seemingly once a week.
It is possible that Huawei could eventually draw the attention of Apple just as they have drawn the attention of Microsoft. Samsung and HTC both pay their royalties, but Apple said no to collecting fees for their intellectual property and has embarked on an endless mission to put an end to all that is Android.
Microsoft is certainly making out on all of these royalties they are collecting from companies that produce Android-powered devices. Once a deal is reached with Huawei, they will see even more cash flow heading their direction especially as the Chinese-based manufacturer gains more popularity.
source:
Electronista