Huawei Mate SE is an upgraded Honor 7X that costs just $30 more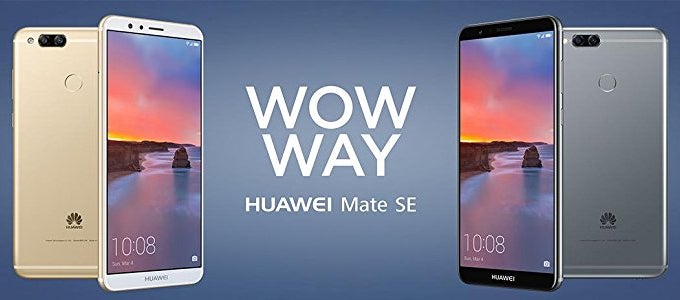 If you find the design of the Mate SE familiar, it's because this is nothing more than a rebranded
Honor 7X
* with a couple of upgraded features. The Mate SE is nearly identical to the
Honor 7X
, from the 5.9-inch display to the dual rear camera, but offers more RAM (4 GB vs. 3 GB) and more internal memory (64 GB vs. 32 GB). This justifies the fact that the Mate SE costs $229.99, while the Honor 7X - available in the US since January - is sold for $199.99.
The Huawei Mate SE can be purchased via major retailers like Amazon, Best Buy, and B&H, US warranty included. If you're interested, you can find the smartphone via the source links below.
* - Honor is a Huawei brand.