Huawei Assistant to be found on the company's handsets in China?
3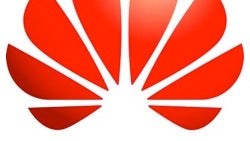 Virtual voice activated personal assistants are blossoming. Some of the ones currently in use include Siri, Google, Cortana and Alexa. According to a new report, Huawei is about to add its own Huawei Assistant to the list. In its factory in Shenzhen, China, Huawei has over 100 engineers working on the project. While its Android powered phones already employ Google, earlier this year the company said that it
would also include Amazon's Alexa
on the U.S. version of its
Huawei Mate 9
handset.
Huawei is the third largest smartphone manufacturer in the world, trailing only Samsung and Apple. According to an anonymous source who is close to the project, Huawei plans on using its new AI powered Huawei Assistant in China while it loads Google and Alexa on its handsets for overseas use.
In China, many of the integrated applications that are included in the Android operating system are blocked by the government. Offering its own assistant might be one way for Huawei to get around this, and differentiate itself from other domestic manufacturers in the country.
Also looking to join the crowd is Samsung. Its AI assistant Bixby is expected to make its debut on the
Samsung Galaxy S8
and
Galaxy S8+
. And last month,
Nokia filed a trademark application in the EU for the name Viki
. Almost immediately, there was speculation that this would be used as the name of Nokia's own virtual voice-activated personal assistant. Of course, both Nokia and Samsung produce Android powered phones which already come with Google on board.
source:
Bloomberg