How to use volume buttons to snooze or dismiss alarms (Android)
3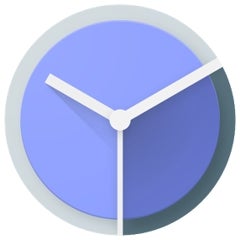 Do you often rely on your Android phone's alarm, and you wished you could use the volume buttons to snooze or dismiss alarms? Well, you can always do that if you have certain handsets (like some Samsung Galaxy models), but not all devices offer this feature by default. Fortunately, it's easy to enable this on any Android handset, as long as you have the right clock app installed.
Since there are countless clock/alarm apps out there, we're going to show you how to achieve this on only one of them - one of the most popular and simple to use: Google's own Clock app.
First of all, locate and open the Google Clock app on your Android phone (if, for some reason, you don't have it, you can get it for free from Google Play - see the download link at the end of this article).
After you open the Google Clock app, tap on the three-dot menu button that you'll see in the upper right corner, then go to Settings. Next, scroll down a bit until you see a "Volume buttons" tab, and tap on it. By default, the volume buttons are set to do nothing regarding your alarms, but here you'll be able to set them to either snooze, or dismiss alarms - just what we were after! Next time your alarm goes off, you can snooze it or dismiss it (depending on what options you choose) by pressing any of the two volume buttons on your phone.
P.S.: The Google Clock app can be installed only on devices running Android 4.4 or newer.
download:
Google Clock