How to use any app on your Samsung phone with Game Tools (record, minimize, mute notifications)
1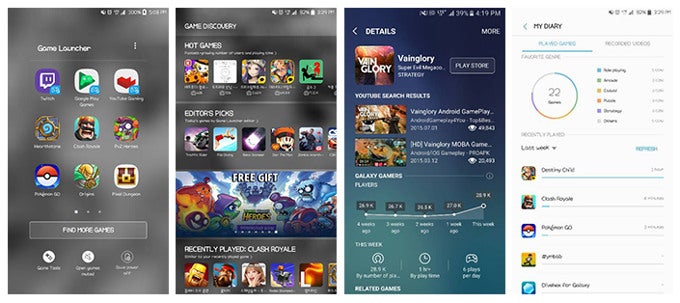 Samsung's
Game Launcher
app that debuted as preinstalled on the
Galaxy S7
, and has since spread to most flagships and even midrangers of the brand from this and last year, is a neat way to get your game face on. It not only houses all your games in one place, but now offers the Game Discovery option - a curated list based on your history and preferences - as well as the My Diary section, which can log and chart your score records.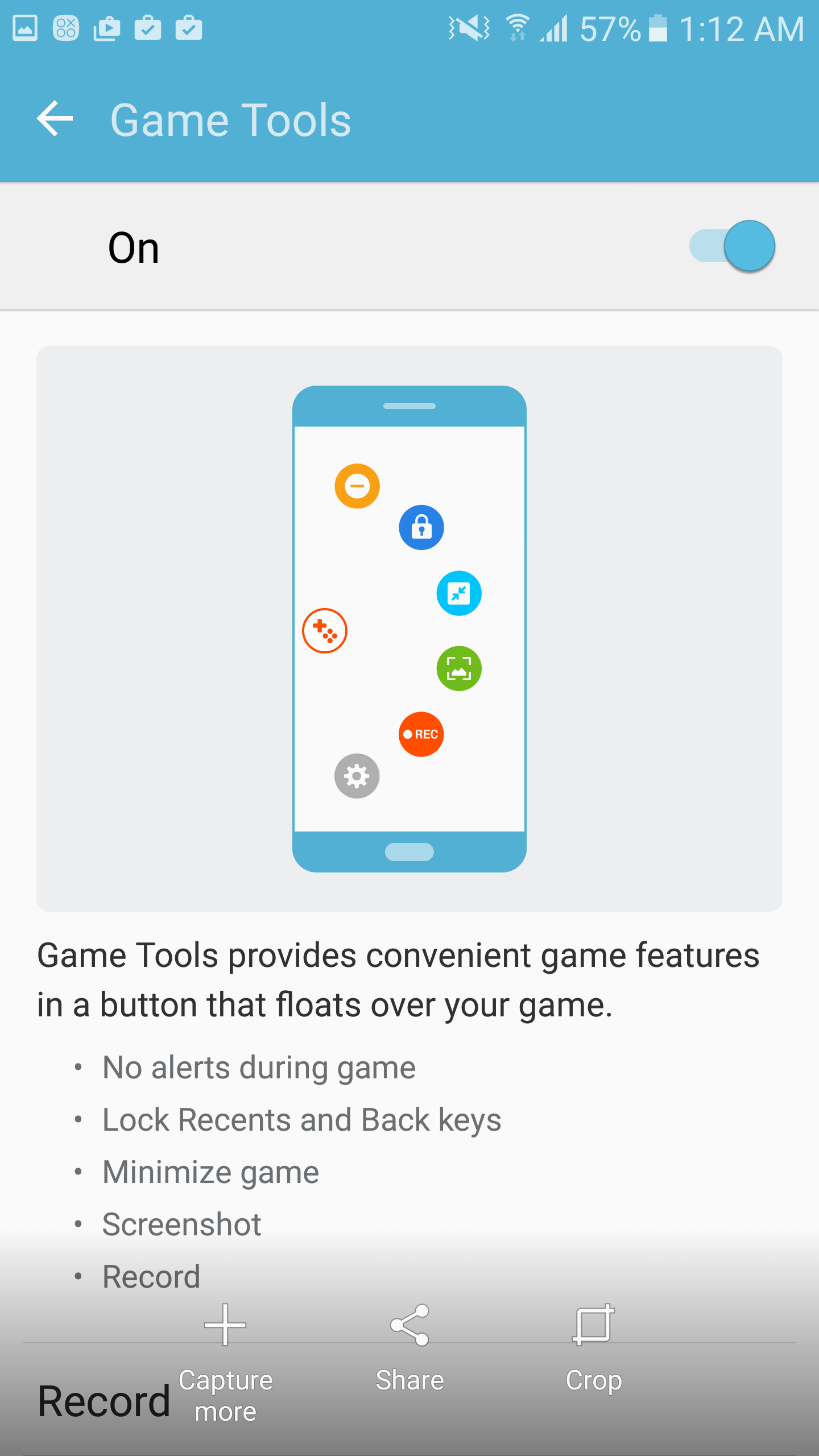 You can now use these goodies with non-gaming apps, too
Perhaps the most useful feature of Samsung's Game Launcher, however, are the so-called Game Tools that come with it. These are aimed to minimize distractions or erroneous taps while playing, and also serve as an easy way to record your sessions. As you can see in the Game Tools switch screen here, you can mute notifications during a game, so that only calls appear, or lock the recent and back keys, so you don't tap them while frantically holding the phone and mashing on the screen.
Game Tools also let you minimize your current game with a tap, do whatever else you need to do while the session floats on your screen as a small bubble, then tap the circle to go right back to where you were in the game. Couple that with an easy way to record your screen with a tap, or take a screenshot, and the tiny red Game Tools circle might just become an integral part of your game sessions.
What if we wanted all these goods for regular apps though? We all have non-gaming ones we need to spend time in, and wishing there was no barrage of notifications and inadvertent button taps that would distract us, or we simply want to record whatever it is we are doing there in an easy manner. Even simple everyday activities like reading a long article in a browser or a magazine app, can become frustrating if there is a constant stream of notifications coming your way, or if you frequently tap the back key while trying to scroll the text with one hand, for instance.
Well, with the newest Game Launcher 2.0 edition you can do these neat tricks while perusing third-party apps that aren't games as well, here's what you need to do:
2. Start Game Launcher and tap on the "Add apps" plus sign;
3. Here you will see a list of games and a separate list for regular apps, choose the ones you'd like to use Game Tools with;
4. As you can see in the screenshots below, we chose the BBC app to demo how you can read a lengthy article without distractions - you can minimize it, stop notifications while reading, lock navigational buttons, take screenshots, and so on, all from the comfort of the Game Launcher, even though it is a regular app, not a rail-shooting timewaster.