How to update your AT&T Samsung Focus S to Windows Phone Tango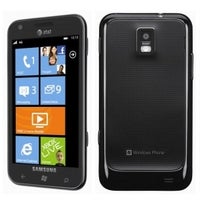 The folks over at
WPCentral
have discovered that the
Samsung Focus S
for AT&T can be updated to Windows Phone Tango even though the carrier is not pushing the update just yet. Want to know how to do that? Then be sure that you have a PC with Zune installed and your data cable nearby.
The first step is to put the smartphone in airplane mode so that all of its radios are turned off. Then hook up the handset to a PC and check for a software update via Zune. If your device magically gets updated, feel free to skip this guide. Otherwise, keep on reading. So now that Zune is telling you that your phone's software is up to date, it is time to trick the system. Check for an update once again, but a second or two after the app starts searching, kill the computer's internet connection. You can do that by turning off it's Wi-Fi radio, or plugging out the Ethernet or modem cable, for example. If done right, an update notification should appear in about 30 seconds or so.
You will likely need to repeat the procedure several times, and with each iteration, a newer software version will be installed. Eventually, your Samsung Focus S should get the 8773 firmware. The other option is to wait until AT&T finally starts pushing out the update, yet when that will happen exactly is not known. Some speculate that the carrier is ready to give it the green light, but it is waiting for HTC and Nokia to be ready with their Tango updates too. Or perhaps the new software needs some more testing before it is ready for prime time. But whatever the case, feel free to try the method described above, and if it happens to work, let us know by dropping a comment. Oh, and by the way, the technique might work with the
Samsung Focus Flash
and the
Samsung Focus 2
too, although we don't have a concrete confirmation on that.