How to unlock your AT&T Nokia Lumia 920 in a few easy steps (video)
11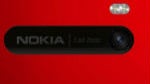 If you want to free your AT&T
Nokia Lumia 920
from the shackles of the carrier-branded SIM card, you are now more free to do so, via
AT&T's Wireless Travel and International page
, so you can pop in a SIM from another carrier when abroad.
You can either call AT&T and ask for the international travel unlock code, or simply click the "Chat Now" button on the right to start a session with the carrier reps, which seems to be the faster method to obtain the digits in question.
After you've told the rep you will be traveling abroad, and need an unlock code for using the phone overseas, you will be asked for the IMEI number, which is on the box your handset came with, or in the Settings app - the "About phone" option.
The reps will generate a 20-digit unlock code for you, then you have to take out your AT&T SIM, and put a card from a different carrier in your Lumia 920. Upon restart, the handset will ask you for an unlock code, key it in, press "enter" and you are golden.