How to un-sync the browsing history on your iPhone from your iPad or other iDevices
4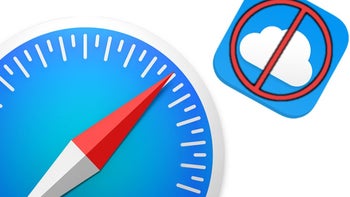 Storing information on the cloud is truly a great thing, especially when it comes to closed ecosystems, such as iOS. If you own an iPhone and purchase an iPad, logging into your iCloud account with the new device will immediately download all your essential info on it, making it instantly "yours" – contacts, bookmarks, photos, calendars, reminders et cetera.
However, this is not always a convenient thing. After all, you probably won't carry both devices with you at all times, or you could just be using them for very separate purposes, so having them completely in sync is not always the best option. Thankfully, Apple is aware of that, and has given users the option to keep an iDevice's Safari browsing history and bookmarks off of the iCloud. If you happen to have all your devices synced currently, the following guide will show you how to get Safari off the cloud, and how to delete all browsing history, should you need to do that.
How to unlink the Safari browser on your iPhone from your iPad or other iDevices

Safari auto-synchronises across devices. Here we have an iPhone and an iPad, both on the same iCloud account. Notice how the bookmarks are synced. The same goes for browsing history. Let's see how we can unlink the iPhone from the cloud:

1: Go into Settings
2: Tap on your Apple ID banner at the top of the menu




Once in there, turn off syncing with Safari. You will be asked whether you want to delete everything that has been synced to the cloud from Safari. This will basically get rid of your reading list, bookmarks, and favorites, but will not delete your browsing history. If you want that to happen, keep reading on to the next step.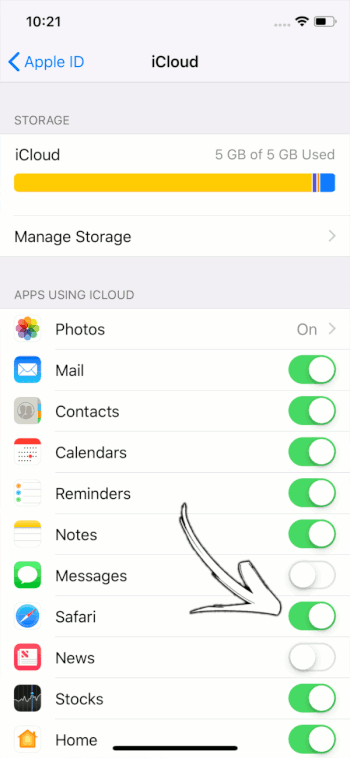 That should be enough to keep your iPhone and iPad browsers separate. If you want to go the extra mile and clean any browsing history data on your current iDevice, proceed with the following steps:
1: From Settings, scroll down and tap on Safari
2: Scroll down and find "Clear History and Website Data"