How to turn your smartphone into a remote mouse and keyboard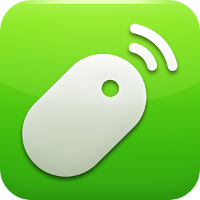 Picture: It's past midnight and your favorite TV show is running on your computer, doing its job of trying to tire you into sleep. But you had a double espresso shot just before your shift finished, and you're still wide-awake, ready for more. The episode ends, and now your video player is gloomily projecting its watermark and a black screen. You can't go to sleep, not just yet -- you need at least another episode or two for that. But you don't want to get up and go across the room to queue more episodes, either. What do you do? You grudgingly get up, put on your flippers that no outsider is supposed to see, and crawl towards the computer to do the job.
Of course, you don't really need to -- not as long as you have your smartphone handy and have setup a remote connection between it and your computer, allowing it to act as a remote mouse and keyboard. Doing so is plenty easy, and for some of us, a remote mouse/keyboard app is among the first things we download off the Play Store when we get a new device. Interested in learning how to force your smartphone into working in concert with your computer? Then take a look below.