How to turn 3G or 4G LTE off on Android in order to save battery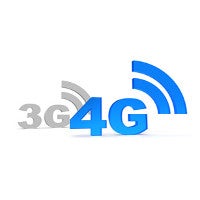 Speeds comparable to your home internet – that is the selling point of (4G) LTE, and, to a lesser extent, 3G (which can still be pretty fast on a decent network). And while we're all the happier for it, those blazing-fast downloads don't come free, as you're sacrificing battery life in the process, which is why 3G and 4G "toggle" apps off the Play Store are as common.
So does that mean that LTE is inherently less power-efficient than the older standards? Well, that
used
to be the case, especially if compared with, say, Wi-Fi. Whether that's still true today is a little less clear. Regardless, the power the LTE radio on your smartphone draws from the battery when connected to a compatible network is likely the least of your worries – you should be more concerned if it happens that you live in an area with spotty LTE coverage. That's because constantly jumping between 3G and LTE is a power-intensive task that
will
drain your battery quickly. Here's how you can turn those two on and off on demand.
* Keep in mind that different models of the same device, along with your SIM card and carrier, will all have effect on what exactly you see as available options on your end. We're showcasing

how

to access that menu, but you

might

have to apply some common sense. We'll explain more below.