How to trick your Galaxy S5 interface into becoming a Galaxy S6 one (Lollipop req'd)
13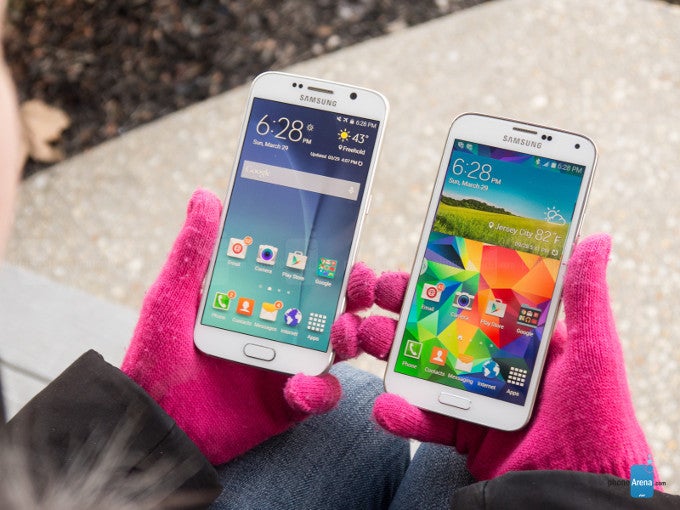 Both the new
Galaxy S6
and last year's
Galaxy S5
sport Samsung's TouchWiz over Android 5.0 Lollipop, but the company has streamlined it further on the Galaxy S6, cleaning out the perplexing variety of options a bit, and introducing a tad less bloat. Another new thing is the inclusion of Microsoft apps out of the box. Microsoft's OneDrive cloud service, for instance, comes preinstalled on the S6, and with it arrive 115 GB of free storage for two years, pretty generous.
As usual, Samsung throws most every functionality imaginable in its TouchWiz interface, such as the Multi-Window regime, the Pop-up View mode, and so on. We also get a useful Pop-up view mode on both handsets, that can shrink the whole app interface left or right, as if you are using a handset with a much smaller screen. If you are willing to experiment a bit, though, you can make your Galaxy S5's TouchWiz over Lollipop look and feel like the one that ships with its more powerful and more expensive successor. Needless to say, you need to be rooted, and here's what you need to do:
1.
Download
the whole set of the Galaxy S6 TouchWiz apps, including its stock launcher. The list includes:
- TouchWizHome
- AccuweatherPhone2015
- SecMyFiles2015
- WallpaperPicker
- SecGallery2015
- GalaxyApps_3xh
- SMusic
- SPlanner_Material
- SecCalculator2015
- SBrowser_3.0.38
2. Unzip and replace the respective old file on your Galaxy S5 in the system/app or privapp folders with the new one. Alternatively, you can flash them via TWRP;
Now all that is left to do is install some of the
default Galaxy S6 wallpapers
, and your trusty Galaxy S5 will look to you like the new Galaxy S6. Well, the phone's design stays the same, but you are looking at the screen most of the time anyway.