How to trick out the Galaxy Note 4's Air Command menu with custom themes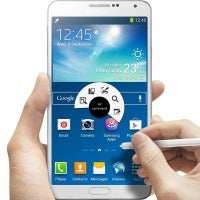 The Air Command menu is a staple of Samsung's Galaxy Note phablets. It shows up over any open app as you approach the display with the S-Pen stylus and press its interactive button. The convenient functionality it offers is very welcome, but there's a little design flaw to it - Samsung left absolutely no room for personalization. Perhaps the team figured that implementing themes for a menu so quick and small would be a pointless waste of resources.
Fair enough, but we beg to differ! It turns out theming the Air Command menu is heaps of fun, but it did take developer xperiacle from the XDA community some old-school modding effort to enable it. In the spirit of open-source, he shared his works with everyone interested, so if you feel like sprucing up the Air Command menu with livelier graphics,
root your Galaxy Note 4
,
install the Xposed framework
, and we'll get you sorted!
Go on and
install Air Command Themer
, an Xposed module. Go to the Xposed app, head to Modules, activate "Air Command Themer", and reboot your phablet. Next up, download and install some themes - a rich selection is available already!
Choose your favorite ones from here
, or go all-in and
download an entire cache of themes from here
.
The themes are packaged as the regular .apk files you know and love, so install them like you would with any other side-loaded app. Next, open the Air Command Themer app to preview the themes you downloaded, select a theme, and load it. Restart the Note 4 once again (hey, blame it on Sammy!) and check out your newly tricked out Air Command window. Nice, huh?