How to track updates for the Android apps you didn't get from the Google Play store
6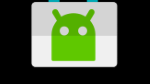 In most cases, Android users in the Western part of the globe get their apps from Google Play and don't look for alternative sources. After all, Google Play is so vast in content, there are
actual third-party app stores like SlideMe
, which exist on the basis of curating the best apps among all the clutter. But if you live in a country without access to Google services, or branched out to other app stores out of curiosity, then you know how difficult it is to keep track of app updates without Google Play doing it for you.
If you are this type of unique snowflake, an app called ApkTrack can take care of notifying you about updates to apps taken outside of Google's shop. Mind you, it won't automatically download them and install them for you. The idea is, once you know there's an update to app X, and you remember where you got it from, you visit that app store or site, and download the new version yourself. It probably seems like a clunky implementation, but hey, it works for what it is. Grab the .apk file
from this link
, install it, and and we'll get down to business.