How to tell if your message has been read (seen) in Facebook's Messenger app
8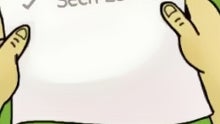 Please note: this is a tutorial for inexperienced users.
If you're using Facebook's Messenger app on your smartphone, and you're sometimes confused about the icons that show up next to your messages, we're now going to clarify what each of them represents, and which one means that your message has been read.
As you may have noticed, there are three types of blue circles than can appear next to your messages, plus a grey circle, and a miniature version of your friend's or contact's profile picture.
If the circle is grey (resembling a clock), it means the message is "waiting to be sent", usually because you're not connected to any network, or the connection is very slow. When the circle is blue and it's not filled, your message is in the process of being sent. If the blue circle has a blue check mark inside, the message has been sent, while a filled blue circle with a white check mark means that the message has been delivered.
Finally, your message has been read if a mini version of your friend's contact photo is shown next to it. You can check the exact time of when the message was seen just by tapping on it (this, however, displays the exact hour only if we're talking about the last message you've sent and has been read).