How to take better photos with the HTC One M9 – 11 camera tips and tricks
24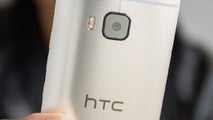 For quite a while, HTC was trying to convince us that the number of megapixels on a camera didn't matter as much as the actual size of each individual pixel. This was the concept around which HTC's 4-megapixel "UltraPixel" camera was conceived. Alas, HTC's unorthodox solution was never a match for its competitors, as phones by Samsung, LG, Nokia, and the iPhone usually spun circles around the UltraPixel shooter during our camera comparisons.
For the One M9, however, HTC chose to abandon its UltraPixel ambitions. Instead, the company picked a 20MP main camera for its new flagship – one that was finally going to wow us with its images. Yet it didn't. All in all, the camera on the HTC One M9 gets the job done, but compared to rivals like the iPhone 6 or the Samsung Galaxy S6, it lags behind in terms of overall image quality.
Still, there's a trick or two that you can use to get the most out of your HTC One M9's camera. By tweaking the camera settings or by using certain camera modes, you may end up with great images – images that the camera's automatic mode can't quite produce. Read on to learn more.