How to take a screenshot on the Samsung Galaxy S8
31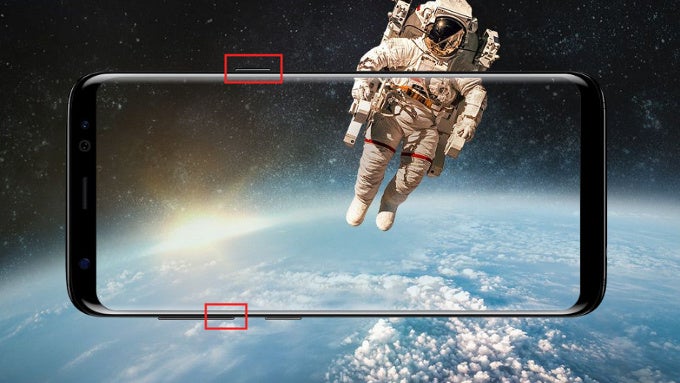 Even in space, you might need to take a screenshot. Hold down the power key and the volume down to do it
The Samsung Galaxy S8 and S8+ are two of the highest-profile phones of 2017, but you know what's missing on both? That's right, none of these two phones has the signature Samsung physical home key. Instead, you get an on-screen button that simulates a taptic press via a smart vibration engine.
And while previously, you had to simultaneously press and hold for a while the home key and power/lock key, the key combination to take a screenshot has changed on the Galaxy S8 series.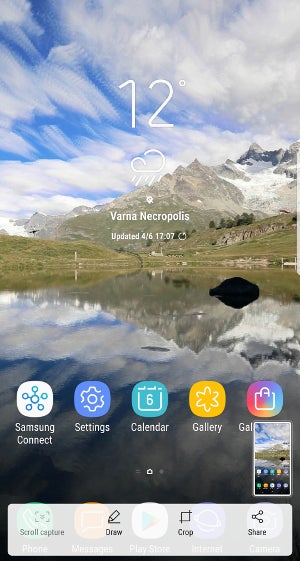 Screenshot options on the Galaxy S8
You take a screenshot on the Galaxy S8 and S8+ by simultaneously
pressing the power
/ lock key (on the right hand side)
and the volume down button
(on the left). Hold them for a second and you will see the screen flash and a preview of the screen grab appears.
There you will see three neat options. The first one is a scrolling screenshot: tap on that button and the phone will scroll once and automatically stitch the two images in one super long and tall screen grab. This is particularly useful for long lists, webpages or what else have you. The second cool option is the possibility to crop a screenshot. Tap on the crop button and you will see a preview with the on-screen buttons and system information on the top taskbar automatically cropped. This is super useful and very nice if you don't want to have that extra info in your screenshot.
Last but not least, you can draw on top of a screenshot and annotate it, which is also nice if you want to highlight a specific part. And this is how you take a screenshot on the Galaxy S8 series.