How to set up actionable, iOS-like lockscreen notifcations on Android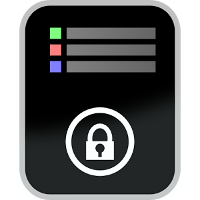 Throughout the years, Android has been missing a particular sliver of functionality that we love: iOS-like lockscreen notifications. By default, Android does not support this kind of functionality, and only a few apps (like Viber) will actually wake up your device's screen in order to draw your attention to a new notification. Even then, however, these aren't usually actionable.
Well, if you, like us, like this kind of functionality, then you'll be happy to know that there's an absolutely pain-free way to getting it with two simple apps that go hand-in-hand: NiLS Notifications Lock Screen and NiLS Floating Panel. What NiLS does, in essence, is exchange your default lockscreen for a custom one that looks exactly like its stock Android counterpart with one exception: it's able to hold notifications, and allows easy access to a number of very sensible quick actions. So, for example, you receive a mail -- NiLS will show it on your lockscreen, and a swipe from the leftmost side of the screen will reveal quick actions such as reply or archive. In that same vein, a Google Now notification that brings you a calculated time to home period is, again, actionable -- you can open maps or enter navigation right from your lockscreen. Lastly, you can dismiss an individual or all notifications with either a swipe to the right or swipe from top, respectively.