How to reset your advertising ID, and opt out of targeted ad tracking on Android, iOS and Windows phones
3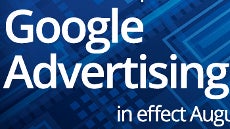 Advertising is what pays the bills at Google, and lets it run wild with moonshot projects, so nobody would be surprised to learn that their Android handset tracks the user's habits and delivers targeted ads according to website visits, email mentions, searches, and various other sources that Google's algorithm gurus have deemed suitable for the task.
It's not only Google that does this, though, as both your iPhone, iPad and Windows handset also track your browsing and other habits, not to mention the Facebook app, so that they can snatch a piece of the advertising pie. You get advertising more targeted to what you are actually looking after at the moment, the ad companies make some money, and everyone is happy.
Until the ad targeting becomes overwhelming, that is - just try to look for sneakers for a few days, and you will be flooded with flashing Converse discounts everywhere you go in the browser, email and whatnot. But you just bought a pair? It doesn't matter, the ad campaign will haunt you for a few more weeks or days, if you are lucky and have moved with force onto something else. Here's what to do if you want to put a halt on all that targeted advertising, reset your ad ID, cut all previous links with your searches and browsing history, and start anew.
Android
1.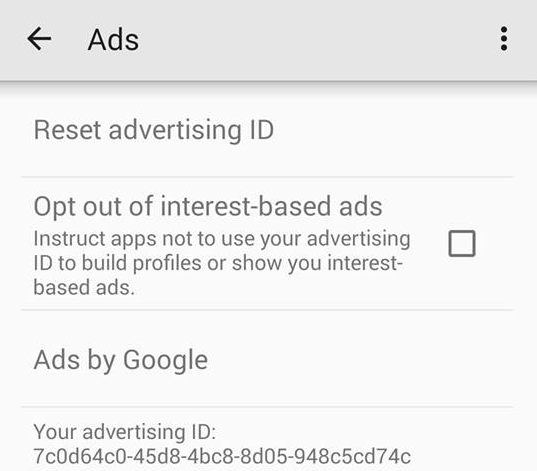 Tap on the Google Settings app icon - that's the cog with the "G" inside, and it's different from your general Settings app, where the Display and other menus are located;
2. In Google Settings, go to Services>Ads, and checkmark the Opt out of interest-based ads option;
3. Tap on the Reset advertising ID option at the top.
iOS
1.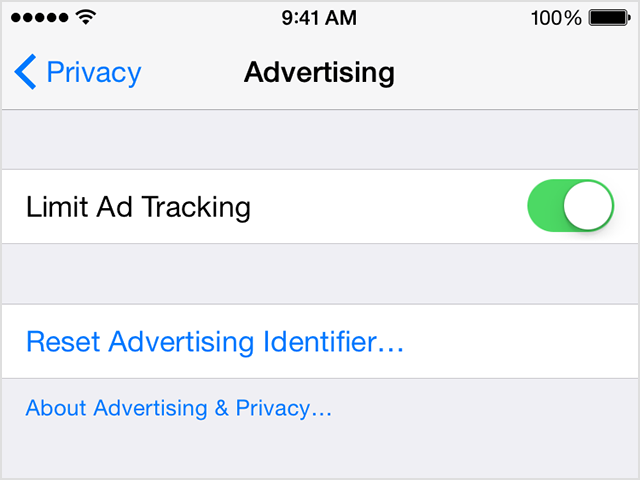 Go to the Settings app;
2. Scroll to the Privacy menu, and go inside;

3. Go all the way to the bottom, until you find the Advertising menu;


4. In Advertising, move the slider for the Limit Ad Tracking to on position;


5. Just like in Android, tap the Reset Advertising Identifier that is underneath the Limit Ad Tracking option.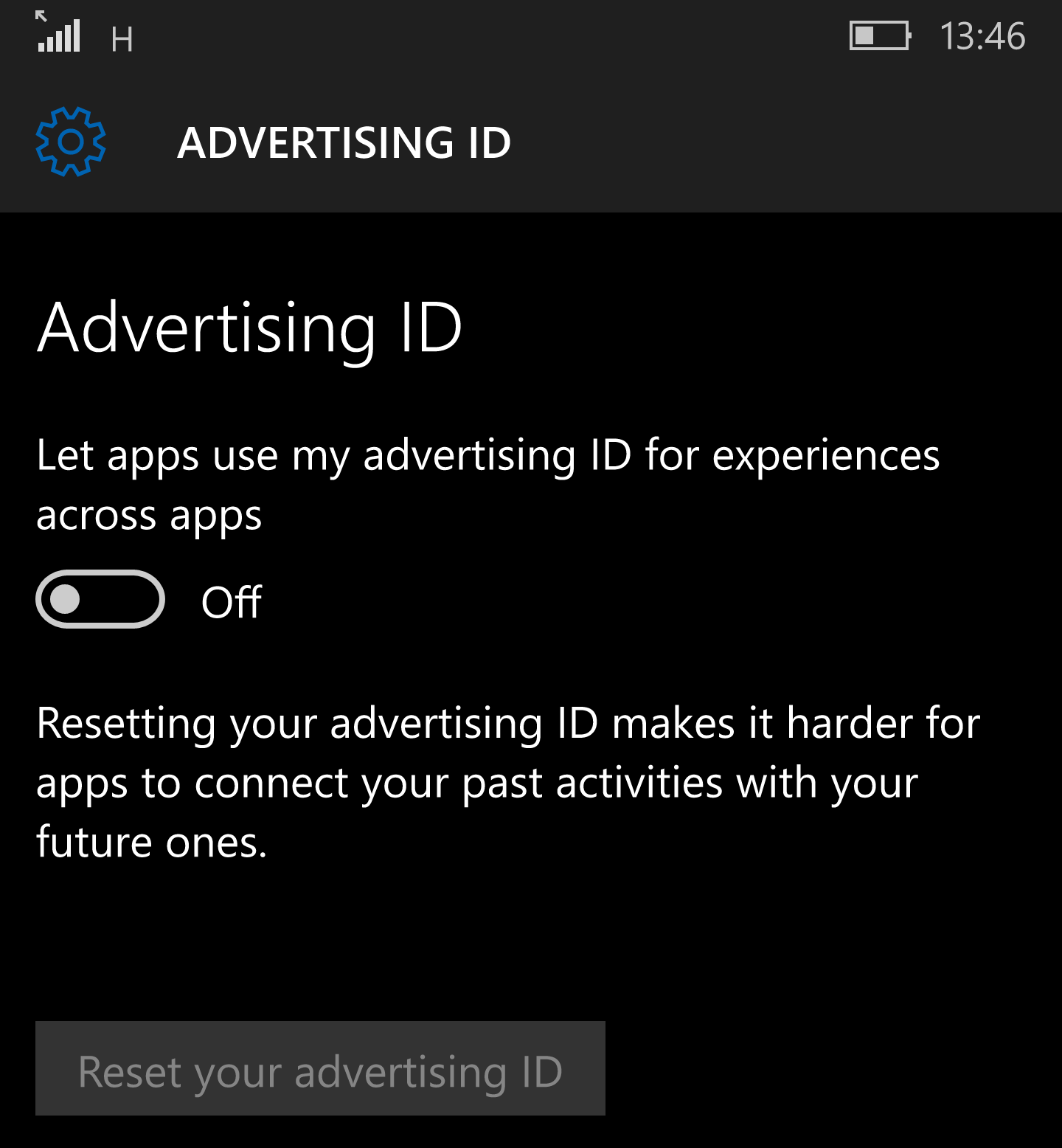 Since the Windows 10 Mobile and other Windows handsets before it use your Microsoft account, it seems that you need to both turn things off on your handset, and go to the web to reset your ad ID and opt out of advertising trackers:
1. On your Windows phone, go to Settings>Privacy>Advertising;


2. Tap on Advertising ID, and then turn off the "
Let apps use my advertising ID for experiences across apps
" option, if on, then reset your advertising ID;
4. Sign in with your Microsoft account at the "Personalized ads wherever I use my Microsoft account" option on the right (in grey);
5. Turn off the ad tracking option.
That's all, folks - resetting your advertising IDs will generate a brand new identifier that is unencumbered with previous product searches and website visits, and, since you've also chosen to opt out of, or limit targeted ads, those pesky sneaker commercials will now be gone for good. After all, you just changed your mind, and bought a nice pair of espadrilles, no need to stare at that Converse sale for weeks at a time.