How to really improve Wi-Fi signal strength on your smartphone
17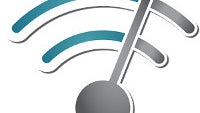 While we won't go as far as comparing Wi-Fi signal strength issues with an actual health epidemic, it is fair to say that it's a recurring problem that millions of people clash with on a daily basis. Whether it's a poorly performing router, or an anemic Wi-Fi antenna in your smartphone, the reasons that contribute to poor connectivity are varied and large in number. It's not surprising, then, that the internet is filled with advice on how to solve this.
Starting with how your home or work router is positioned, through the type of materials used with your walls, down to what's sitting next to the router itself — all can contribute to a poor connection. Physics play their part, and it's physics that we'll be conquering today, instead of relying on any of the many Wi-Fi 'optimzer' apps available online that often make questionable claims. Instead of going through the headache of checking each and every one of them to see if they deliver, we'll instead give you one of the surest ways to ensure that your home or work Wi-Fi signal reaches your smartphone. We've been using the following tweak for many years, and it's one of very few foolproof tweaks that will actually net you better signal strength.
Best of all? It has nothing to do with your smartphone, so it'll work whether you're using a Windows Phone, iOS, or Android device. In fact,
every
gadget imaginable that connects to your Wi-Fi network will enjoy better signal strength.
The first few steps of the guide below assume that you're using a Windows-based computer.