How to pull off family app sharing on Android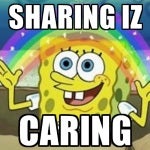 Let's say you have a bunch of awesome apps that you bought from Google Play and you now want to share them with someone beside you. Unfortunately, Google is yet to implement a family sharing plan that simply lets you share individual purchases with accounts of your choosing. But the workaround we're going to show you works reasonably well to make up for this particular shortsight.
Basically, it boils down to adding your Google account to the Android device of whoever you want to share apps with. App sync will do the rest. And if you don't feel comfortable sharing your personal account - okay, you probably hate the very idea of it - one can simply create a dedicated app sharing account they can switch to any time they make a Google Play purchase. When this account is added to respective devices, they can use all apps purchased through it. Could have been much worse!
Anyway, here's how to sort yourself out: