How to use Samsung's AR Emoji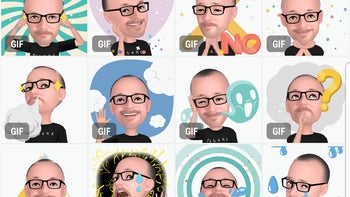 With the introduction of the
Samsung Galaxy S9
and
Galaxy S9+
, Sammy chose to
strike back
at
Apple's Animoji
with its own animated avatars feature — AR Emoji. It goes about things differently — instead of creating 3D versions of popular emoji, like Apple did, Samsung's version asks you to take a selfie and then creates a virtual, cartoon version of you. Kind of like Bitmoji, though Sammy does it a bit better — we'll get into that.
There's also a pick of new AR stickers, some of which are now in full 3D as well. Hey, you can be the Zootopia bunny!
Once your AR Animoji is created, you get a bunch of stickers with your personal avatar, which you can share in absolutely any messenger app you are using, and you can also record videos or take photos where said avatar mimics whatever you are doing in front of the camera right now.
Let's see how all of this is done!
How to create an AR Emoji
There is no separate app to look for in order to access the AR Emoji features. To create your virtual self, open up the Camera app, go into selfie mode, and swipe left once to get to the AR Emoji mode. Now, you should see a Create My Emoji button at the bottom left. Tap that and the app will ask you to take a selfie.
We recommend that you do this in a well-lit environment. If you are wearing glasses, we recommend that you take them off — you can add virtual ones later — and make sure to hold the phone really steady. This is because AR Emoji actually takes parts of the picture you take and blends them with the textures of the avatar's face. So, if you have glasses on, the AR Emoji might end up having just parts of the frame weirdly hanging over its nose, and if you take a blurry photo, features like eyebrows or beard might end up a bit hazy.
Here's a step-by-step:
How to make AR Emoji with Samsung Galaxy S9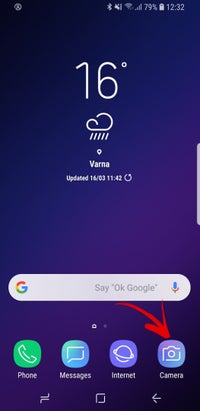 Once you've taken your photo, you get to fine-tune some details — choose from a gallery of haircuts, select hair color, add glasses, and change your emoji's clothes from a selection of outfits (whole outfits only, no piece-by-piece editing).
You will notice that you can create more than one AR Emoji — you can either scan friends' faces or add multiple versions of you. If you want to remove an AR Emoji from your phone, go back in the Camera → AR Emoji menu, tap and hold on one of the faces until a "–" sign appears on them, then tap that to delete the one you want.
Now, here's why a Bitmoji comparison here is unfair — first, Samsung's AR Emoji are 3D. Secondly, Sammy does use the selfie you take to add a transparent texture to the avatar's face, making it look more like you. Notice how our subject's beard was actually plastered over the AR Emoji avatar's face. In other words, Samsung's version is "better", for what that is worth, but Bitmoji still has its own aesthetic since it's strictly 2D, making it more comic-like.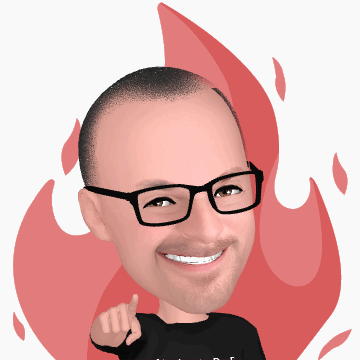 How to use AR Emoji
As we touched upon, there are two ways of using AR Emoji. The quick and easy way is to tap on the sticker icon above the keyboard. Once in the sticker menu, you will see a tab with your AR Emoji on it. These are quirky little animations that use your virtual avatar.
Hot tip: when the
Galaxy S9
creates the stickers for the first time, it will save them as images in your Photo Gallery by default. You can use that to download them to your PC and / or share them in different ways outside of your Samsung Keyboard. Feel free to delete them if you don't want them there — this will not delete the actual stickers from the Keyboard.
The second way you can use AR Emoji is by taking a photo or record a video with them in it. Open the Camera app and go into AR Emoji mode — you can do this in both the main camera mode and the selfie mode. Once there, you can pick what you want to use — your custom avatar, or one of the many AR stickers available. Voilà — the AR Emoji is on screen and ready to mimic your movements and expressions.