How to install the experimental version of Xposed Framework on the Samsung Galaxy S6 (SM-G920F)
16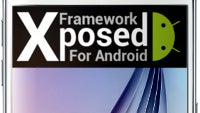 Several months ago, rovo89's popular Xposed Framework scored support for Android 5.0 Lollipop, much to the joy of the Android userbase that likes to tinker with their devices.
Still, one of the hot new smartphones that popped up on the market shortly after, the Galaxy S6, couldn't run that version of Xposed, as it was only compatible with ARMv7 devices (the Galaxy S6 and S6 edge are based on the ARMv8 architecture).
A lot of time passed since then, but an experimental version of the Xposed Framework has just popped up for the Galaxy S6 and the Galaxy S6 edge, courtesy of XDA's recognized contributor, Wanam.
He revealed that the reason for the delay were some changes that Samsung made to Android Lollipop's ART runtime, and given that it didn't release the source code, it has been pretty difficult to port Xposed for the flagship in question.
"This is an Xposed framework variant built and tested on the Galaxy S6 (SM-G920F), but it should support all other GS6 variants and "maybe" the upcoming Samsung Arm64 devices."
- Wanam
Provided that you want to give it a spin, we will show you the ropes on how to flash it on your Galaxy S6 (SM-G920F). Have in mind that said version of the framework is still in an experimental stage, so issues are likely to be encountered.
Step 1.
First of all, it's extremely important that you make an NANDroid backup from within your recovery. Something might go amiss and misbehave, so make sure you have a backup at hand.
Step 2.
Did you backup yet?
If no, re-read step 1
. If yes, go forth.
Step 4.
Boot into your recovery (preferably the latest version of ClockworkMod available for the Galaxy S6) and flash "xposed-v71-b2-sdk22-tw-arm64-custom-build-by-wanam-20150817.zip".
Step 7.
All should be working. Note that some popular Xposed modules are not working yet. Make sure to follow
Wanam's XDA thread
about the Xposed version for the Galaxy S6 in order to keep up to date on any future development.