How to install the Amazon Appstore on any Android device and get free premium apps every day
6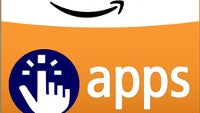 Most of you will know that Android, being open source and all, is free for anybody to make use of and build upon. What some don't know, however, is that the defining layer of services and apps, including Google's Play Store, comes at a price and with a long list of requirements that manufacturers need to adhere to. That's why, apart from Amazon, few other makers care to even dream of leaving the Google mother ship and venture out on their own.
Why is Amazon different? Simple – it's perhaps the only third-party, legit app store owner, and developer interest in its platform is more than healthy enough. This results in devs often planning releases for Amazon's platform as well as Google's and Apple's. Of course, since the Amazon Appstore is a direct competitor to the Play Store, it is not allowed on the latter's pages. But that doesn't mean you can't get it on your device manually, and it's real easy!
But having the Play Store already loaded on your device, you might wonder what good installing Amazon's Appstore would do you. The answer is, again, simple – in order to keep users involved, Amazon has daily deals on apps, some of which include premium ones that would typically cost you a small fortune to get on the Play Store. When part of the daily deal batch, however, those usually see their price tags halved or pushed down to zero dollars, so long as you get them through Amazon's Appstore.
Here's how to install it: