How to install Android 4.4 KitKat with Play Store on your PC (Windows XP, Vista, 7/8)
53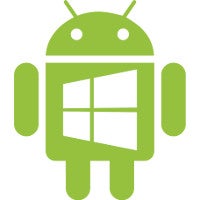 Ever wondered what it would be like if you could run Android on your Windows PC? Maybe yes, or maybe not, but the reality is that many of your peers certainly have. And where there's demand, there's also usually supply.
Indeed, there have been several projects over the years that have aimed to do exactly that – put Android on your PC – but only the most robust and dedicated teams made it through. In this guide, we'll walk you through the steps of installing Android 4.4 KitKat on your Windows XP/Vista/7/8 PC, complete with Google's Play Store, in what we think is an easy-to-follow manner. This means that the guide is suitable for absolutely anyone who knows how to use a computer mouse, a keyboard, and a browser. Advanced users will power through the slides we've compiled for you below in a matter of just a few minutes, so don't at all be discouraged by the number of steps – there are only that many in order to ensure that even the most basic computer users can get this on and working.
Let's get this started!
How-to install Android 4.4 KitKat with Play Store on your PC (Windows XP, Vista, 7/8)