How to import SIM contacts to any Android phone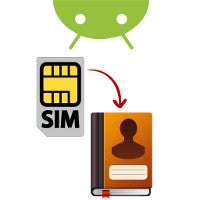 If you're new to smartphones and Android in particular, at first it's likely that you'll feel overwhelmed. Regardless of how much better Google has gotten at offering a simplistic interface that requires little prior knowledge to make sense of, that's not necessarily the case with other manufacturers, who skin the Android versions that come with their phones. And these can be far more complex than what you were used to with your feature phone.
If you're in such a position, you're best served to focus on the basics of making the transition smooth and work your way up, instead of rushing headfirst into more complex tasks and operations. Perhaps the single most essential task you'll have ahead of you if you're coming from a feature phone is to get your contacts transferred over to your new, shiny Android device.
The above is a very simple operation, especially if you previously stored all your contacts on your SIM card. If you did not, you better go back to your feature phone (it doesn't necessarily have to be a feature phone) and transfer them from its memory to the SIM card that you'll be using (if you're facing difficulties, just Goolge your device's brand and manufacturer, and you should find a guide online). Once that's done, all you need to do is follow the simple steps outlined in the slideshow below, and you'll be ready and set up in no time, regardless of whether your new Android device wears Samsung, LG, Sony, Nexus, or what-have-you branding.