How to grab the first BlackBerry 10 update even if your carrier didn't push it out
7
The month of March got off to a good start for some
BlackBerry Z10
owners as the Canadian handset manufacturer
pushed out an update that enhanced the battery life and improved the camera's capabilities for shooting pictures under low-light conditions
. But not every carrier that has launched the Z10 has pushed out the OTA, leaving some upset owners of the new BlackBerry handset.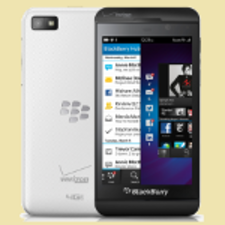 The BlackBerry Z10
There are two ways that BlackBerry Z10 owners can try to pull the update out
manually
. While it is usually done with the SIM card installed, if that doesn't work, try again with it removed. Neither is guaranteed to work, but if your carrier is not providing you with the update, what other choice do you have? The first method requires you to fire up your PC and head over to the
BlackBerry Software Updates Page
. Scroll down to the
Updates on the web
. Click the check for updates box. If there is no update, continue with the next plan below. If the update is found, follow the directions. Eventually you will be connecting your BlackBerry Z10 to your PC and installing the update from your PC.
The other way to force the update is by making sure you have the latest version of
BlackBerry Link
on your PC. Connect your Z10 to the computer and you will see an option to reload device software. If new software is found, click on the prompt and away you go!
If neither of these work, you can try to track down a SIM card from one of the carriers that rolled out the update. Or, you can try it without a SIM Card. Regardless, the best and easiest way to obtain the update is via an
OTA update
which lets you update you phone without connecting to a computer.
source: BlackBerry (
1
), (
2
) via
Crackberry